Adashi Systems Public Safety Software
We Develop Solutions for First Responders Worldwide
Adashi provides public safety software to 1,500+ emergency services organizations around the world. Our complete public safety platform gives agencies the tools to staff, respond to, and manage critical incidents safely and efficiently.
See Why Public Safety Agencies Choose Adashi
Our products are specifically designed for the distinct requirements of the public safety industry.  We give first responders technology that adapts to their needs, no matter what kind of incident they are facing.
From the moment you arrive to work your shift, every time you use the MDT to respond, and every time a commander manages an incident, we bring ease and efficiency to your daily workflow at every step of the way.
Discover more about Adashi Systems.
Request a Free Adashi Demo to Learn More
"The thing with Adashi is, it's not simply one or two products, we deem it an operational management system. It helps us not just present dispatch information to the truck, or works as just an incident command solution – it really is an entire incident management tool for emergency services and public safety agencies."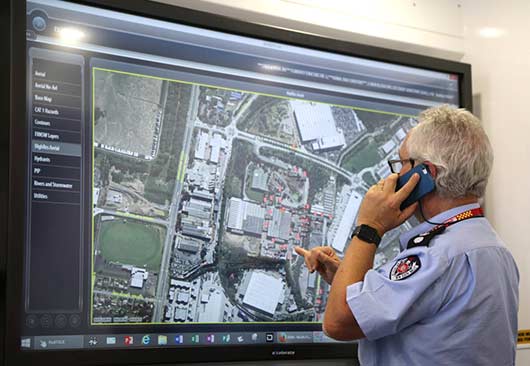 Learn More About Adashi's Solutions for Public Safety
Adashi RollCall
Adashi RollCall is a comprehensive public safety scheduling and workforce management platform. With no hardware needed, the cloud-based application can be accessed from any modern web browser, including your iOS or Android device. Adashi RollCall was designed specifically to help Fire, Police, EMS, and other emergency services organizations create rosters, fill breaches, and assign overtime, while streamlining processes and controlling labor costs.
Adashi FirstResponse MDT
Adashi FirstResponse MDT is our enterprise-level emergency response software. The product integrates with dispatch centers, records management systems, and detailed map data to give first responders the information they need, all in one main dashboard. Designed for easy access on a moving vehicle, Adashi FirstResponse MDT helps responders get to incidents quickly and begin managing the emergency effectively.
Adashi C&C
Adashi C&C delivers the most effective and robust incident management software to meet the needs of emergency managers. Our incident command software helps commanders assign resources, communicate tactical strategy, and track personnel accountability. Adashi C&C provides improved situational awareness and interoperability to help departments manage emergencies effectively even in the worst-case scenarios.
Adashi LiveView
Adashi LiveView gives public safety personnel and leaders a big-picture view of all incidents happening in their jurisdiction. The live incident dashboard lets commanders view incidents and the location of responding units in real-time as dispatch receives the call.  Filter incidents based on unit assigned, incident type, incident id, or your own custom parameters, using the incident mapping software.
Want to learn more about Adashi's public safety software?
The Complete Adashi Public Safety Platform
Learn How the Adashi Products Give Public Safety Agencies a Full-Scale Solution
Adashi's software platform helps emergency management personnel with every step of the incident management process. Our products seamlessly work together to provide public safety organizations with an end-to-end solution. We help agencies connect the dots from before a call is dispatched until after the incident report has been finished.
Our products ensure that every piece of information makes it to the right recipient. Use Adashi to make the backend of public safety organized, efficient, and stress-free. Contact us to get more information on how our products work together and learn what departments gain with the full suite of Adashi public safety software.
Want to learn more about how Adashi can help your organization?