FREE EBOOK: 10 STEP GUIDE TO IMPLEMENTING PUBLIC SAFETY SOFTWARE
Choose the Right Solution for Your Department
Learn the ins and outs of implementing public safety software.

Download Your Free Guide Now.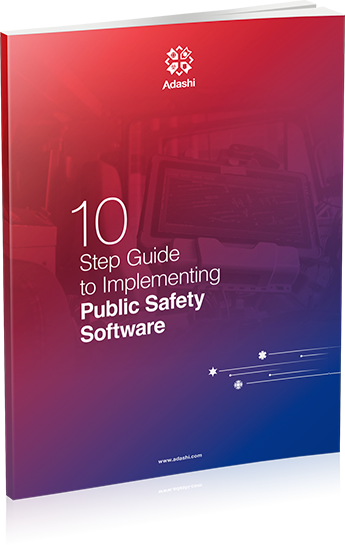 What You Can Expect in our 10 Step Guide to Implementing Public Safety Software
Adopting software can seem complicated and time-consuming. In this free eBook, we walk you through the process of finding, purchasing, and implementing public safety software. Whether you're looking at incident command solutions or crew rostering apps, this guide will help you:
Identify your department's biggest needs
Research and compare different software providers
Ask the right questions throughout the implementation process
Navigate  software training and roll out with ease.
Use this step-by-step guide to modernize your public safety agency and start seeing improved operations. Get your free copy today.