Get Your Free Copy of The Chief's Guide to Purchasing Scheduling Software
Learn How to Modernize Your Scheduling Process with Firefighter Scheduling Software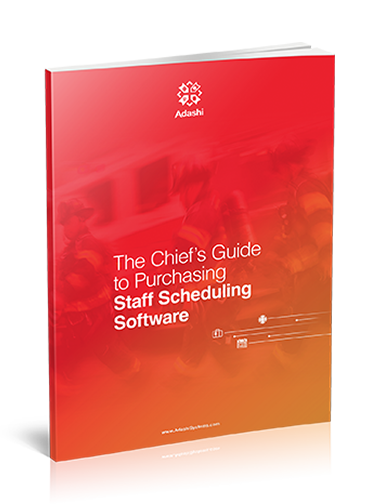 Download the Free eBook Today
Chiefs need to find the best solutions to meet their department's needs, but navigating the purchasing process can be difficult.
Have you started researching firefighter scheduling software? Firefighter staffing software can provide huge benefits to public safety agencies around the world, but each department needs a scheduling solution that meets your individual needs and requirements.
There are a lot of scheduling options on the market, and it can be hard to decide which one is best for your firefighters, shift commanders, and scheduling administrators. Read the following guide to learn:
How to determine your fire department's biggest scheduling needs
Every step to find the best firefighter scheduling software for your agency
Key questions to ask throughout the purchasing process.