REQUEST YOUR ROLLCALL DEMO TODAY
Simplify the Scheduling Process
 Request a Free Online Demo Today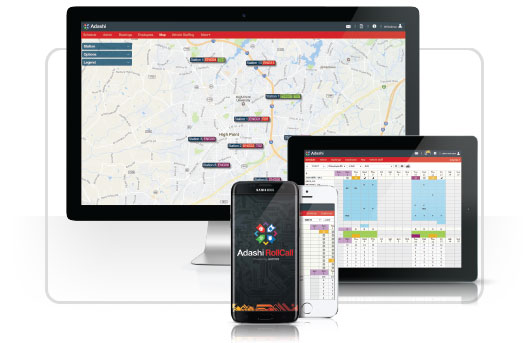 Get the most up-to-date scheduling software
Is your current scheduling software meeting your department's needs? It might be time to start looking for a replacement. See how RollCall's mobile app and unique features make scheduling your crews easy and fast. Sign up here to request a live WebEx demo with one of our specialists. In your demo, learn about:
How Adashi RollCall can improve your department's scheduling and boost efficiency.
Specific tools to manage overtime, vacations, sick days, shift trades, and more from any location or device.
Integrating RollCall with your existing RMS, payroll, and other systems.
For the Department Chief
Get real time views of staffing
Extensive labor and management reports
Minimize compliance risk
Control labor costs
Track employee certifications and qualifications
Supports union or business rules for various departments and groups
For the Shift Commander
Real time views of staffing for each battalion/dept
Ensure daily staffing and assignments are completed in a timely and effective manner
Automatically assigns overtime positions based on rules, reducing risk of noncompliance
Automatically validates scheduling decisions
Identify and avoid understaffing or overstaffing
Approve requests for vacation, sick days or trades
Create daily roster for export to RMS and payroll
For the First Responder
Self-serve access via web or mobile apps
Sign up for voluntary overtime
Notifications of overtime shifts via iOS and Android apps
Conduct shift trades via web or mobile apps
Access to personal history and real time activity and accrual information