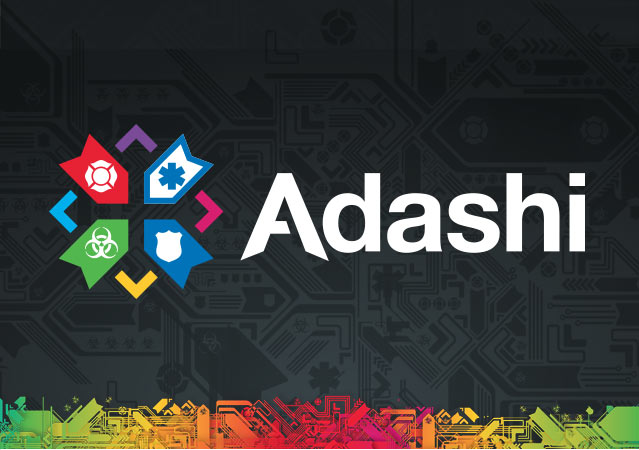 Adashi provides public safety software to 1,500+ emergency services organizations around the world. Our complete public safety platform gives agencies the tools to staff, respond to, and manage critical incidents safely and efficiently. Our products are specifically designed for the distinct requirements of the public safety industry.  We give first responders technology that adapts to their needs, no matter what kind of incident they are facing.
From the moment you arrive to work your shift, every time you use the MDT to respond, and every time a commander manages an incident, we bring ease and efficiency to your daily workflow at every step of the way.
Discover more about Adashi Systems.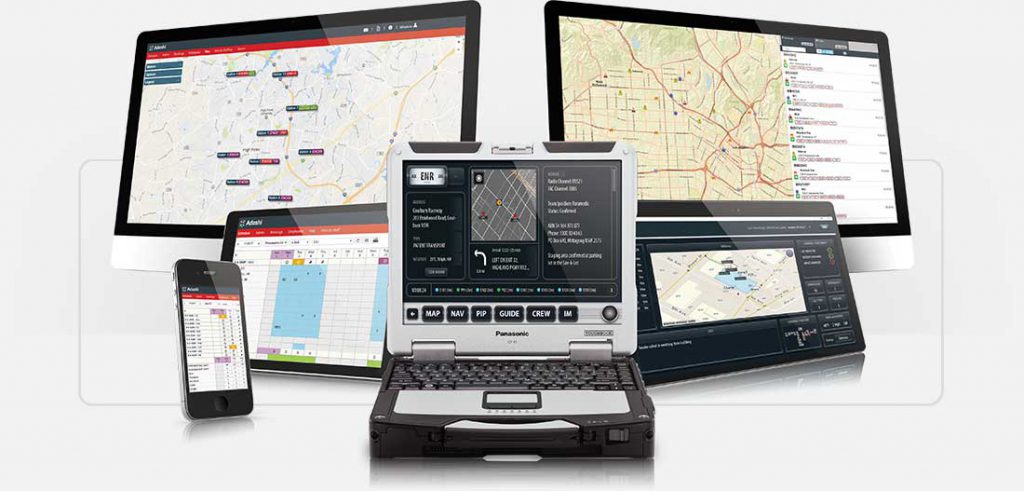 Request a Free Adashi Demo to Learn More
See Why Public Safety Agencies Choose Adashi
Click Each Badge to Read the Full Case Study
"We are very pleased with the software products from Adashi. Our overall experience has been excellent. The customer service is second to none. The technical support is fast, effective and efficient. Other companies should take note, Adashi knows how to support their products and customers!"
"The JFD uses Adashi for routing and electronic pre-fire plan review. The program works with our CAD system providing in-unit updated information about incidents while still responding. The crews can see all the information that dispatch has on the call as well as the routing information. The Adashi program is one of the most reliable applications that we run."
"The thing with Adashi is, it's not simply one or two products, we deem it an operational management system. It helps us not just present dispatch information to the truck, or works as just an incident command solution – it really is an entire incident management tool for emergency services and public safety agencies."
"Some products had one item or a mix of items, but Adashi had all in one package."
"With the appropriate map layers enabled, fire department personnel can quickly and accurately locate the proper address of an incident. What stands out the most is the customer service from Adashi." 
"We have seen a marked improvement in our response times, and a drastic reduction in the need for radio traffic clarifying addresses. Adashi has played a huge part in our continuing mission to better our department and give the public the best service possible."
"What the mobile software solution has done for us is bring in all these different elements into one software package. We're not having to switch between programs – everything is right there on your screen. The routes, the pre-plans, everything is at your fingertips."
"Rather than incident information being limited to a small few, Adashi has allowed us to share real-time situational awareness among the entire organization and as a result we are a safer and more efficient agency." 
"Everyone loves the new interface. It's so easy to read and navigate."
Learn More About Adashi's Solutions for Public Safety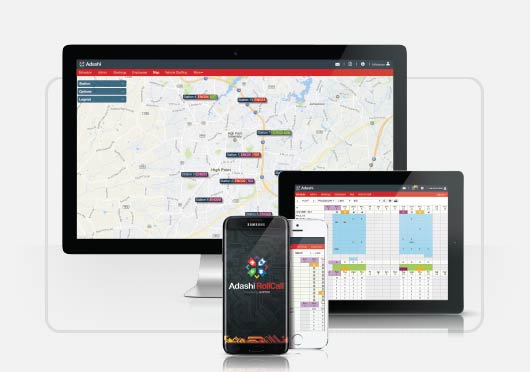 Adashi RollCall
Adashi RollCall is a comprehensive public safety scheduling and workforce management platform. With no hardware needed, the cloud-based application can be accessed from any modern web browser, including your iOS or Android device. Adashi RollCall was designed specifically to help Fire, Police, EMS, and other emergency services organizations create rosters, fill breaches, and assign overtime, while streamlining processes and controlling labor costs.
Adashi FirstResponse MDT
Adashi FirstResponse MDT is our enterprise-level emergency response software. The product integrates with dispatch centers, records management systems, and detailed map data to give first responders the information they need, all in one main dashboard. Designed for easy access on a moving vehicle, Adashi FirstResponse MDT helps responders get to incidents quickly and begin managing the emergency effectively.
Adashi C&C
Adashi C&C delivers the most effective and robust incident management software to meet the needs of emergency managers. Our incident command software helps commanders assign resources, communicate tactical strategy, and track personnel accountability. Adashi C&C provides improved situational awareness and interoperability to help departments manage emergencies effectively even in the worst-case scenarios.
Adashi Alert
Adashi Alert is a full-scale public safety incident dashboard. Integrating directly with computer automated dispatch, this alerting system helps responders view real-time information about active calls, turn out more efficiently, and create a common operating picture across the whole department.
Want to learn more about Adashi's public safety software?
The Complete Adashi Public Safety Platform
Learn How the Adashi Products Give Public Safety Agencies a Full-Scale Solution
Adashi's software platform helps emergency management personnel with every step of the incident management process. Our products seamlessly work together to provide public safety organizations with an end-to-end solution. We help agencies connect the dots from before a call is dispatched until after the incident report has been finished.
Our products ensure that every piece of information makes it to the right recipient. Use Adashi to make the backend of public safety organized, efficient, and stress-free. Contact us to get more information on how departments benefit from the full suite of Adashi public safety software.

Want to learn more about how Adashi can help your organization?