View Adashi's Public Safety Partners
Learn About the Public Safety Technology Providers We Work With
Our Pre-plan & RMS Partners

Adashi integrates seamlessly with the Firehouse Software (an ESO Solution) RMS to provide instant access to all the relevant information and documents associated with an incident. Preplans, site layouts, hydrants and more. FH Mobile Response is powered by Adashi.
Adashi's software integrates directly with ImageTrend's records management system. Adashi RollCall automatically transfers roster data to ImageTrend's system for accurate reporting and clear accountability.
Adashi Systems's scheduling software directly transfers real-time critical roster and staffing data into EPR Systems's business intelligence and records management system.
ESRI is the world leader in Geographic Information System (GIS) software.  Adashi's robust map capability is powered by ESRI. This assures that Adashi can display and use any map product that is ESRI-compatible. Adashi is an ESRI Business Partner.
HERE Technologies (formerly NAVTEQ) is the world's leading provider of premium digital maps. Adashi comes with NAVTEQ street maps for all of North America. NAVTEQ maps contain an extraordinary level of detail, like turn restrictions, physical barriers and gates, one-way streets, restricted access, and relative road heights. Continuously updated, NAVTEQ digital map data not only enables precise door-to-door routing, it contains millions of points of interest, including the locations of schools, hospitals, municipal buildings, and stadiums. Adashi is a NAVTEQ partner.
Pictometry is the world's largest digital, oblique aerial photography company. For municipalities that are Pictometry customers, Adashi seamlessly integrates Pictometry oblique 4-view imagery and measurement tools for enhanced display and analysis. Pictometry is an Adashi marketing partner.
Mine Safety Appliances (MSA) is the world's leading provider of quality safety and instrument products that protect and improve health, safety and the environment. Adashi integrates with the MSA SafeSite™ wireless gas detection system for homeland security.
Life-line® wireless monitoring solutions from Safe Environment Engineering enable first responders and entry teams to safely and securely monitor state-of-the-art chemical, physiological, and radiological sensors from many leading sensor manufacturers. Adashi displays Life-Line sensor locations, alarms and data on its built-in map. Safe Environment Engineering is an Adashi marketing partner.
Earth Networks manages and operates a proprietary network of over 8,000 weather stations strategically placed at schools, public safety facilities and television stations throughout the U.S. Adashi provides real-time access to this weather data, as well as that from NOAA weather stations, for hazard plume modeling. Earth Networks is an Adashi marketing partner.
RAE Systems is a leading global provider of rapidly deployable connected, intelligent gas detection systems that enable real-time safety and security threat detection. Adashi integrates with Rae Systems to alarm and warn responders of new and evolving threats.
Bruker supplies innovative, robust, reliable and easy to use equipment that can be trusted in an emergency. They offer a complete CBRNe package for Emergency Response. Their equipment and systems integrate with Adashi for mobile, point, stand off and vehicle use.
For more than 30 years, Coastal's WEATHERPAK® has been the #1 emergency weather station around the world. The most rugged weather station available, it is impervious to airborne chemicals, and can be deployed directly in the hot zone.
Leading the way in technological development, our selection of more than 50 rain and temperature gauges, monitors, sensors, and related software products offer ideal monitoring solutions for weather enthusiasts, municipalities, federal government, and industrial manufacturers.
Climatronics manufacturers an extensive line of automated observation systems and weather sensors for the accurate and reliable monitoring, recording and acquisition of a full range of meteorological parameters for the commercial, industrial and military markets.
Instantaneous, on-site weather data for operational decisions in public safety and industries affected by weather conditions.
Radio IP Software delivers innovative mobile virtual private network (MVPN) solutions that provide mobile workforces with secure, real-time access to a wide range of applications and networks.
Net Motion develops Enterprise Mobility Management software to manage and secure wireless data deployments for any organization that relies on its mobile field force.
Adashi integrates with Trimble's wide range of positioning technologies including GPS, laser, optical and inertial technologies.
RapidSOS works with Adashi to communicate emergency and 9-1-1 data directly to users' mobile phones and requested devices.
Capita has been supporting Public Safety for over 35 years delivering mission-critical communications and Command and Control Solutions with a strong focus on providing agencies with the means to manage operations to optimum levels resulting in improved performance and greater public satisfaction in their services.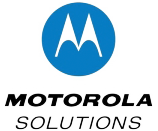 PremierOne™ CAD helps agencies improve response times, efficiently allocate resources and better inform first responders through better information gathering and situational awareness. PremierOne CAD, a dynamic and intuitive application, utilizes its common services platform to compile and display precise data specific to an agency's workflow.
Additional CAD Partners
Adashi's software also interfaces with the following CAD systems:
ADSi
Alert Tracking Systems, Inc.
Application Data Systems, Inc.
Archonix
Bell xwaveCAD
CADForce
Cardinal Tracking Inc.
Cimbrian Technology (Forge CAD)
Civic CMI
Cody Systems
Computer Information Systems (CIS CAD)
Creative Microsystems, Inc
Crimes/Sam Houston State CAD
CTS America SmartCAD
Cushing Technologies
Custom Micro Inc.
Cyrun CAD
DaProSystems CAD
Emergitech Inc.
Enroute Emergency Systems
ESI Acquisitions Inc.
Executive Information Services
GEAC Computer Aided Dispatch System
Genisis 9-1-1 CAD
GeoConex NG911 CAD
Global Dispatch Techology
Heartbeat CAD (KTI International)
Hitech Systems Inc.
Huber & Associates Enterpol CAD
Hunt Computer Design CAD
Huron Valley Ambulance CAD
IDNetworks IDDispatch CAD
Indico Crisis Communication Management System
Information Technologies Inc. (ITI CAD)
Integrated Computer Systems (ICS)
Intellichoice Inc.
Intelligent Solutions, Inc.(CAPERS)
InterAct911 CAD
InterAct911 CADNG
Intergraph Public Safety
IPC Command Systems Inc.
IQ CAD
Keystone Public Safety
Law Enforcement Technology
LawSoft CAD
Logisys CAD
M & M Micro Systems Inc.
Mobiletec International
Motorola Premier Printrak CAD
Motorola PremierOne CAD
New World CAD
NexGen CAD
Northrop Grumman CAD
Phoenix CAD
Positron Public Safety Systems (powerCAD)
PTS Solutions (PTS CAD)
Queues Enforth Development, Inc.(QED CAD)
Shield Technology Corporation (ShieldWareCAD)
Sleuth Systems CAD
Spillman Technologies, Inc. CAD
Southern Software, Inc. CAD
Sundance Systems, Inc. COMS Dispatch
Sungard OSSI CAD
TAC Computer
TAC 10
Tiburon CAD
Tritech IMC
Tritech Perform
Tritech VisiCAD
Tyler Public Safety
United System Solutions
USA Software Inc.
Valor Systems Inc.
Versaterm Inc.
VisionAIR VisionCAD
Zuercher Technologies ledsCAD