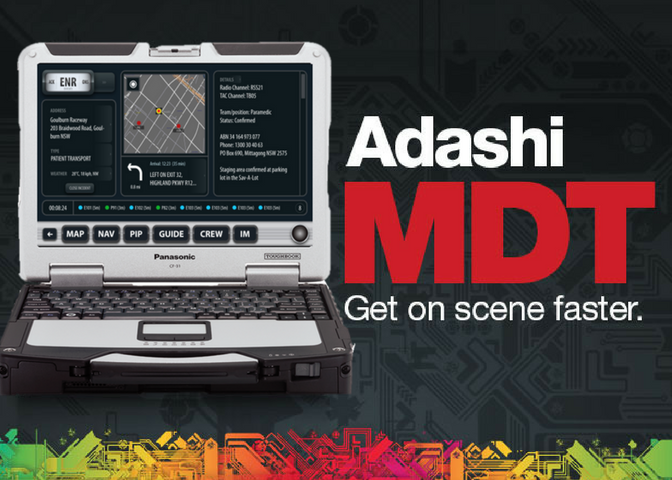 Adashi FirstResponse MDT Software
Revolutionary Incident Response Software
Adashi FirstResponse MDT
The first few minutes of incident response can make a crucial impact on life safety. That's why public safety departments need Mobile Data Terminal or MDT software that gets them to the scene of an incident efficiently and safely with the information they need.
Adashi FirstResponse MDT is a revolutionary emergency response software product. The dynamic interface allows first responders to view and access mission-critical data, including navigation, pre-plans, and custom may layers – when they need it the most. Our one-of-a-kind incident response software provides public safety departments with all the data they need for a fast, coordinated, and intelligent response.
Click here for more information on how Adashi FirstResponse MDT operates in the United Kingdom.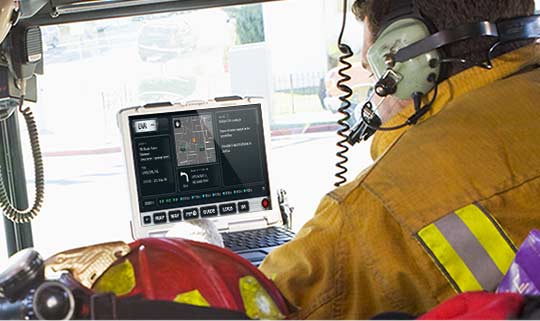 Dynamic Information Dashboard
Mission-Critical Data on One Screen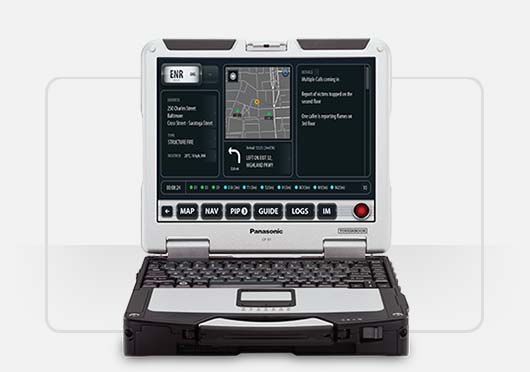 Our MDT software was designed specifically to help emergency services personnel with their day-to-day duties. With our unique interface, responders can view all of their key information in one main critical information dashboard. No fumbling between maps or scrolling through screens on a moving vehicle.
When emergency responders are in a moving vehicle, they can easily access pre-plans, standard operating guidelines, checklists, local benchmarks, an editable Incident Action Plan (IAP), hazard predictions & modelling, AVL data, weather information, and more all from the main screen.
Everything first responders need is in a clear, easy-to-use format, specifically designed for public safety needs.
Old Mystic Case Study
Adashi's MDT software also helps mutual aid partners share and access pre-plan data across jurisdictions. Check out our case study on the Old Mystic Fire Department for more information.
See more MDT Software Features
Learn more about Adashi FirstResponse MDT
Web-Independent Capabilities
No Internet? No Problem.
Learn about several specific Adashi FirstResponse MDT features that work regardless of connectivity – anytime, anywhere.
Locally-Stored Data
With direct interface to your records management system (RMS), emergency responders can see incident pre-plans, checklists, building information, and other critical data even if there is no Internet/cellular connection. All information is stored locally on the MDT device to make for quick and easy retrieval.
Reliable Communication
Using FirstResponse MDT, responders also can communicate with other units, pumps, or commanders at the scene within a specific radius regardless of cellular or radio service. Communication is reliable and consistent even if geographic or environmental hazards affect traditional communication channels.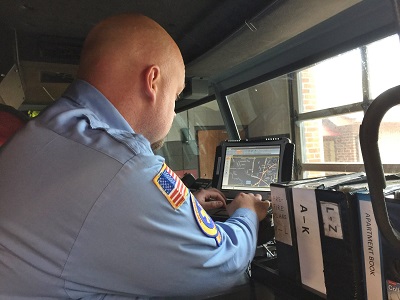 "The JFD uses Adashi for routing and electronic pre-fire plan review. The program works with our CAD system providing in-unit updated information about incidents while still responding. The crews can see all the information that dispatch has on the call as well as the routing information. The Adashi program is one of the most reliable applications that we run."
Want to learn more about Adashi's public safety software?
The Complete Adashi Suite of Products
An Integrated Life-Cycle Management Solution
Adashi's staffing, incident response, and incident command products seamlessly work together, giving public safety organizations an end-to-end tool.
From beginning to end, we keep your information secure and ensure that it's recorded and transferred to the appropriate system.
Use Adashi to make the backend of public safety organized, efficient, and stress-free.
Contact us to learn more about how our products connect and what departments gain with the full suite of Adashi products.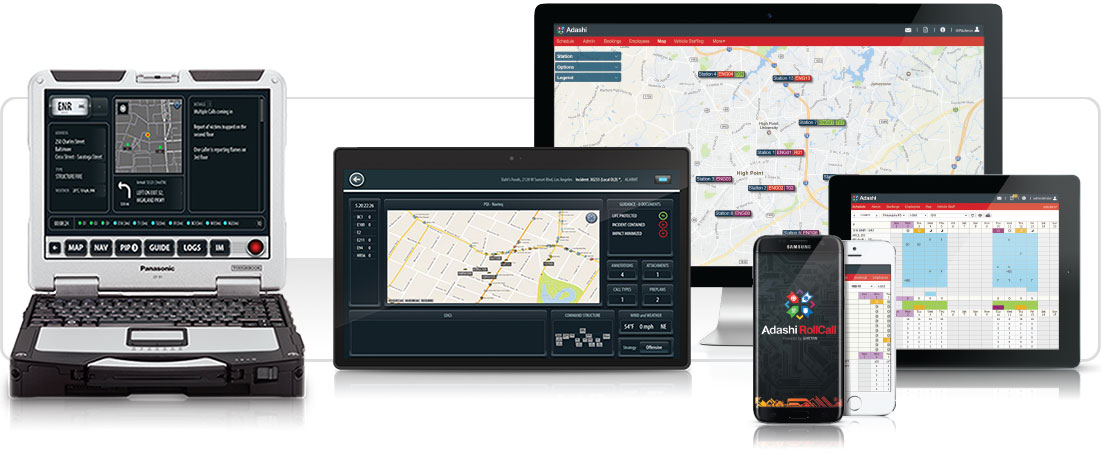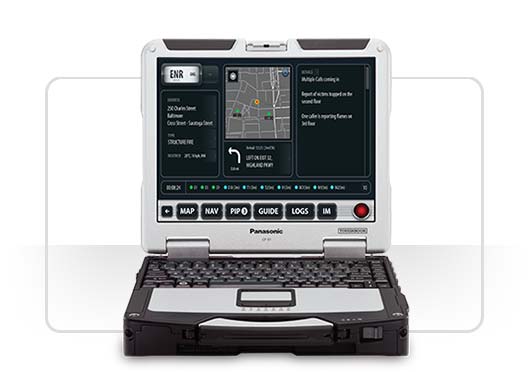 FirstResponse MDT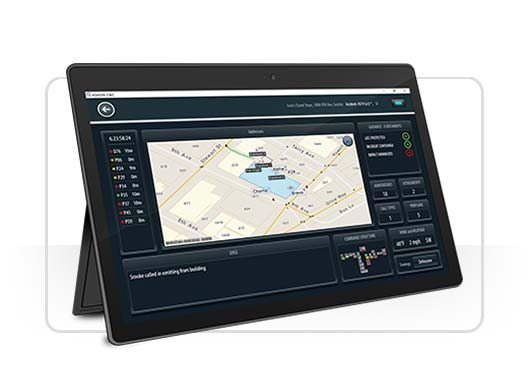 C&C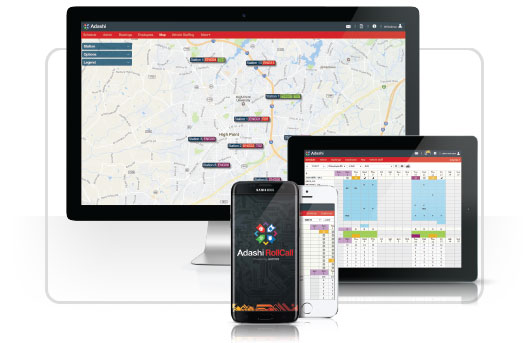 RollCall
Want to learn more about how Adashi can help your organization?