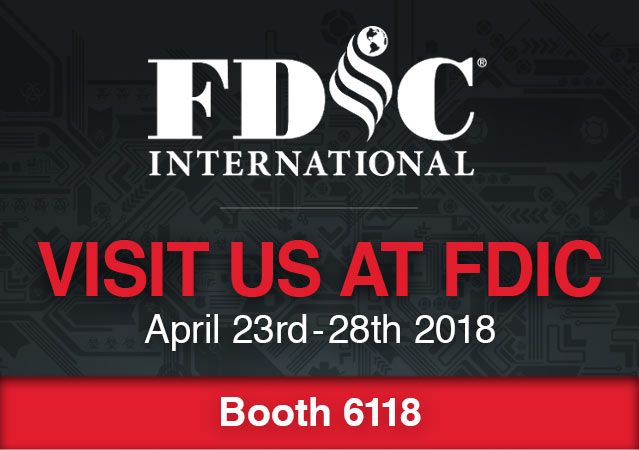 Visit Adashi at FDIC International Booth 6118
Learn more about Adashi's integrated staff scheduling, emergency response, and incident command solutions specifically designed for public safety agencies.
Enter the raffle drawing today for a chance to win an $125.00 Amazon Gift Card.
Is your fire department prepared for 21st century challenges? Are your current processes outdated? Would your city be prepared to handle a major natural disaster or terrorist threat?
Take Adashi's free Agency Technology Assessment to see if your department is ready to handle modern public safety challenges. Each person who completes the assessment will be entered in Adashi's raffle drawing where one lucky winner will receive an $125.00 Amazon Gift Card at FDIC International.
The drawing will take place Saturday April 28, 2018 at booth #6118. Entrants do not have to be present to win.
Take the assessment today to learn if your fire department is ready for new challenges and how to get on the right track for 2018.

More Information on the FDIC Raffle Drawing
Complete the Agency Tech Assessment for Your Chance to Win an Amazon Gift Card
Take our free assessment to learn if your response software is up to industry standards. Fill out the quick questionnaire to be entered for Adashi's prize drawing. One lucky winner will be selected to receive a $125 Amazon Gift Card Saturday, April 28th at FDIC International. Take the assessment to enter for your chance to win today.
Learn More About Adashi Prior to FDIC
Want to see the Adashi products in action?
To learn more about Adashi's software, feel free to request a demonstration of any or all of our products. Adashi will provide free online web demonstrations before and after FDIC, in addition to the short demos we'll perform in our booth.
For a more in-depth look at how Adashi's products work together to give public safety agencies one integrated platform, click below to request your demonstration today.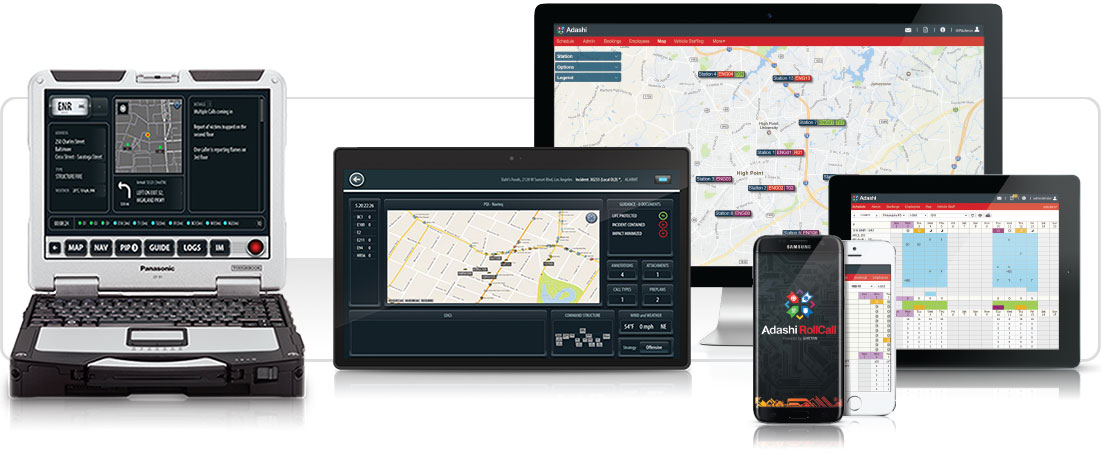 The Adashi Systems Platform
Adashi offers a complete public safety platform including staff scheduling, MDT, and incident command software
Adashi Systems provides a complete software platform for public safety agencies, designed to assist with staff scheduling, notification, emergency response, live incident mapping, incident command, and after-incident reporting. From beginning to end, we help public safety agencies create a fast, coordinated, and intelligent response. Read below for more information on each software solution.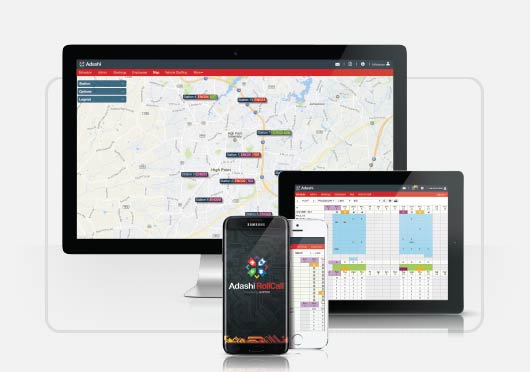 Adashi RollCall
Adashi RollCall is a cloud-based staff scheduling and overtime management platform. It features automated callbacks, staffing-at-glance, and iOS and Android apps. Administrators can approve vacation requests, shift trades, and overtime at the touch of a button from any internet-enabled device. The software is designed to make public safety staffing easy, efficient, and accessible from anywhere in the world via its cloud-based server.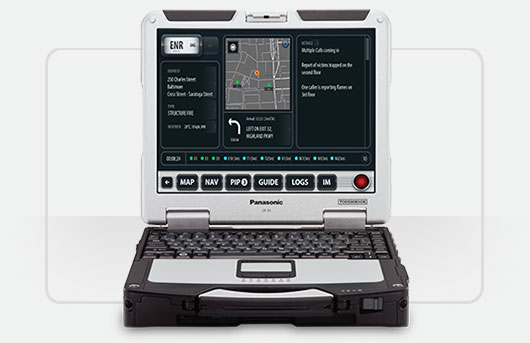 Adashi FirstResponse MDT
Adashi FirstResponse MDT gives responders mission-critical information as they respond to an incident. The one-screen data dashboard features access to custom mapping layers, integration to incident pre-plans, turn-by-turn navigation and more. All responder data is automatically transferred to the electronic passport to improve incident response and promote firefighter safety.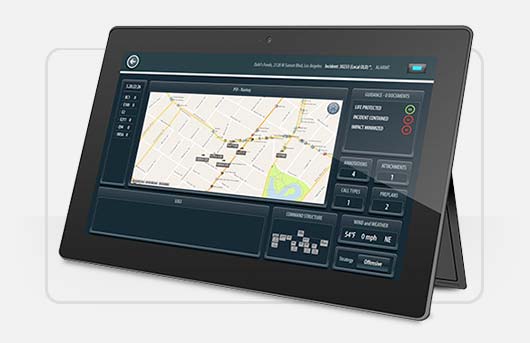 Adashi C&C
Adashi C&C is a one-of-a-kind incident management platform, featuring automated PAR alerts and built-in ICS forms to help commanders manage incidents as safely and effectively as possible. Commanders can assign resources to tasks, annotate maps and pre-plans, and communicate tactical objectives.  All information is shared in real-time to promote interoperability and maintain a common operating picture.
Want to learn more about how Adashi Systems can help your department?