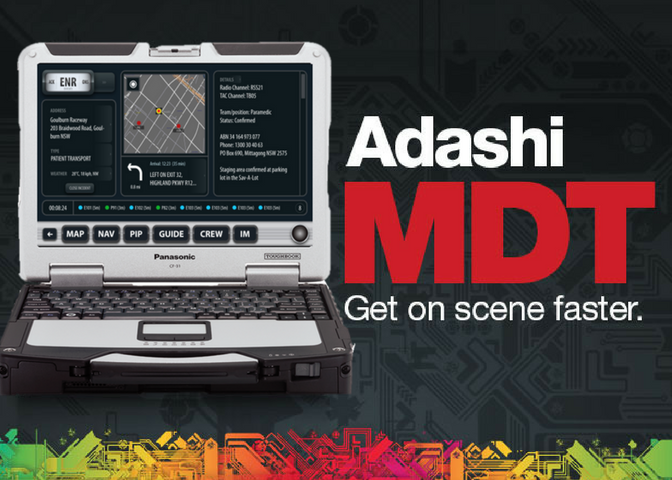 Adashi FirstResponse MDT for FIREHOUSE Software Mobile
Response Customers
Adashi Systems will take responsibility for the FH Mobile Response and Command products
Welcome to FIREHOUSE Software Mobile Response and Command customers! We are excited to welcome you into the Adashi Systems network.
Recent communications from Adashi should have informed you that the current FH Mobile Response and Command products were created by and are powered by Adashi. With the purchase of FIREHOUSE by ESO, all FH Mobile Response customers will become Adashi customers.
Please check this page and watch for future communications about updates to the current FH Mobile Response product.
Effective immediately Adashi will handle all customer service, technical support requests, billing, and contracts. If you are currently in the renewal process with ESO, please continue as planned. Moving forward, FH Mobile Response customers will be billed directly from Adashi when a support contract is due.  Your license and registration information will remain the same. We hope that the following page provides you with valuable information.
FH Mobile Response customers will also be upgraded to the latest version of our response software – Adashi FirstResponse MDT. This product has a dynamic, intuitive design to better help responders respond to and mitigate incidents. Learn more about Adashi FirstResponse MDT's features here.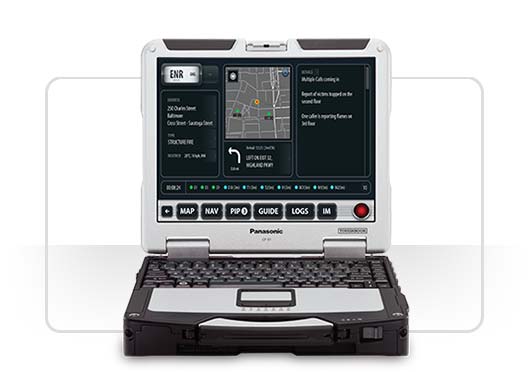 Frequently Asked Questions
When will I receive my upgrade?
Jessica Hirsch
2018-05-22T11:52:28-04:00
We will be completing updates across all FHMR customers moving forward. We will reach out to you directly to schedule your upgrade.
Adashi Systems Customer Resources
Access all the information your department needs
Adashi Systems will handle existing and future FH Mobile Response and Command support requests. Support is available via online support ticket, email, and phone. Customers with an active support contract have unlimited telephone and email access to Adashi technical support engineers during regular business hours 9:00 AM to 5:00 PM ET, Monday through Friday, excluding holidays. Visit our support page for more information.
Adashi offers a variety of training materials and formats to suit your department's needs. While our software is designed to be user-friendly and intuitive, we always want our customers to feel comfortable using our products. Contact us to request a web demo with one of our representatives, access product training videos, or request a custom training program for your department. Our Community Forums and Knowledge Base are also available for all to use.
Check out our FAQs for additional information.
You can contact us directly by the following means:
Phone: 1.877.563.9980
M-F 9:00 am to 5:00 pm – Eastern Time
Extension 1: Sales
Extension 2: Customer Support
Extension 3: Technical Support
Subscribe to the Adashi Systems Blog
Subscribe to our blog to receive a monthly email of our latest articles, infographics, and important industry insights. See some of our recent posts for more information.
Follow Us Across Social Media Channels
Follow us on social media for to-the-minute updates about our products, industry news, and important public safety events happening across the world.
Check Out Our Educational Content
Check out our resource library to view guides and eBooks, watch high-level product explanation videos, and view our growing list of infographics.
Who We Are At Adashi
Check out the video below to learn more about Adashi
and how we help public safety agencies
More About Adashi Systems
Adashi is a leading provider of technology to public safety agencies worldwide. Our team has many years of experience in the public safety industry. Our products are specifically designed to help responders. From before the start of a call, Adashi's software optimizes public safety staffing, response, and command until the fire is contained, the terrorists apprehended, and the medical condition stabilized. Learn more about our team and our mission here.
Want to learn more about Adashi's public safety software?
Who We Work With
Learn more about our network
The Complete Adashi Suite of Products
An integrated incident life-cycle management solution
Adashi's staffing, incident response, and incident command products seamlessly work together, giving public safety organizations an end-to-end tool.
From beginning to end, we keep your information secure and ensure that it it recorded and transferred to the appropriate system.
Use Adashi to make the backend of public safety organized, efficient, and stress-free.
Contact us to learn more about how our products connect and what departments gain with the full suite of Adashi products.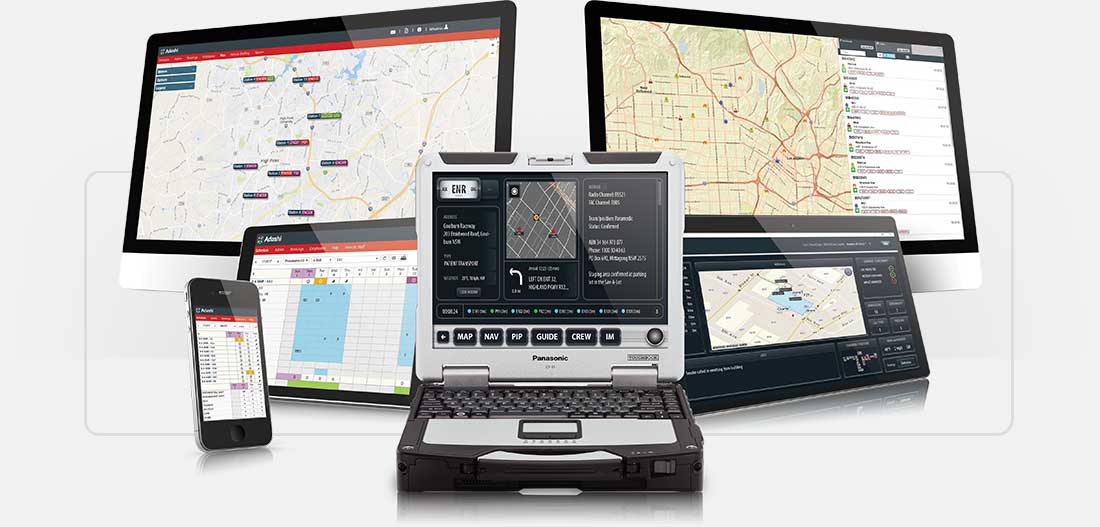 Want to learn more about how Adashi can help your organization?