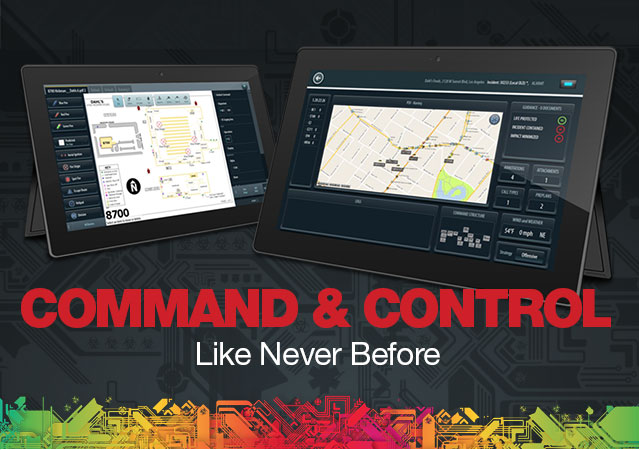 Adashi C&C Incident Command Software
Incident Management Software for Every Emergency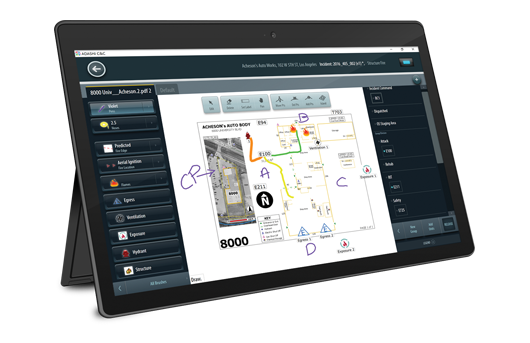 Adashi C&C is a complete incident management platform designed to help commanders handle everyday incidents and large-scale disasters. Our incident command software provides fire and police commanders with enhanced situational awareness, improved interoperability, and detailed accountability tracking to manage incidents effectively and prevent line of duty deaths.  The product helps commanders with real-time collaboration, tactical planning, resource management, and incident reporting.
Adashi C&C is used by public safety agencies around the world, and we are consistently expanding our capabilities to improve emergency  management. For example, click here for more information on how Adashi C&C operates in the UK.
See C&C in Action
Watch the short incident command software video demonstration.
Learn More About Our 21st Century Incident Command Software
Adashi C&C is a robust incident command software platform. Designed for use at all types and sizes of incidents, the software includes an interactive data dashboard for effective decision making. Revolutionary features give commanders a complete picture of the incident at hand at every stage of the incident management process, helping departments save lives, improve their operations, and contain the worst-case disasters.
Incident Command
Like Never Before
Key Incident Command Software Features
Get More Information About Adashi C&C
Adashi C&C Product Details
Learn More About Adashi's Incident Commander Software
Collaboration & Common Operating Picture
Map-Based Management – With multiple map views at your fingertips, manage your incident directly on a map. Choose from your ESRI layers, Google, Bing, Pictometry (where available) and Navteq maps. Draw on the map, view and place resources on a map, and share maps for real time situational awareness and a common operating picture.
Resource Management and Tracking – Full AVL (Automatic Vehicle Location) allows incident commanders to see, communicate and re-route units in real time. Resources in the field instantly receive a pop-up notification of messages and the new assignment. Easily drag and drop roles and resources on the map to reflect either their current or planned location and include messages with their new assignments.
Incident Action Plan – Use the electronic tactical worksheet to develop a detailed Incident Action Plan, and assign resources directly onto the map. Drag and drop to efficiently manage roles and resources within the incident display. Define your strategy and game plan with all connected resources.
Collaboration – Get everyone on the same page fast. Use annotation to share a single encompassing view of the incident in real time with other connected users. Personnel can share information, photographs and collaborate in the collection of accurate and timely data.
Electronic Drawing board – Draw and drag icons on the map to mark boundaries, define zones of approach, identify objectives, notate hazards or define cordon zones, staging areas, and more. Draw on maps, photographs, preplans and other media. Share your strategy with all connected resources.
Intelligence & Coordination
NIMS-Based Command – When an incident is initiated, a flexible incident command org chart allows you to drag and drop your resources to groups and assignments as defined in NIMS. Organizational charts expand as the incident progresses. Maintain critical span of control at each level with ease.
Pre-plans – Access and view pre-plan data and documents such as building plans, response plans, hydrants, hazards, and photographs. These pre-defined items of interest will appear automatically when the associated address or selected perimeter is chosen by you or your CAD. Annotate the pre-plan with crew entry points, icons, tasks, and responsibilities. Use this capability to draw boundaries, define zones of approach, identify objectives, notate hazards or define cordon zones, staging areas and more.
Easy CAD Integration – Upon CAD dispatch, data is automatically transferred. Critical Information, including Address/Coordinates, Inci­dent Notes, Contact Information and responding Units is available to the incident commander.
All-Hazards Database Management – Add and modify hazard categories, types and descriptions as needed to fit your organization's specific needs. Add guidance, SOGs, local response plans and other critical data to specific incident types. Use the pre-loaded repository of CAMEO/ALOHA hazard data, identification, and reference tools. Populate your maps with automated airborne hazard prediction and map visualization of hot/warm zones, isolation distances, and evacuation areas based on real-time weather.
Benchmarks and Checklists – Customizable benchmarks and checklists are available at the touch of a button. All activities are time stamped and recorded in the log.
Want to learn more about how Adashi can help your organization?