Fire commanders must carefully balance firefighter safety with the roles and duties of the fire service. They often must consider, at what point is the situation too dangerous?
To make these decisions, commanders take the Firefighter Safety Maxim into account, which is:
"At every incident the greater the potential benefit of fire and rescue actions, the greater the risk that is accepted by commanders and firefighters. Activities that present a high risk to safety are limited to those that have the potential to save life or to prevent rapid and significant escalation of the incident."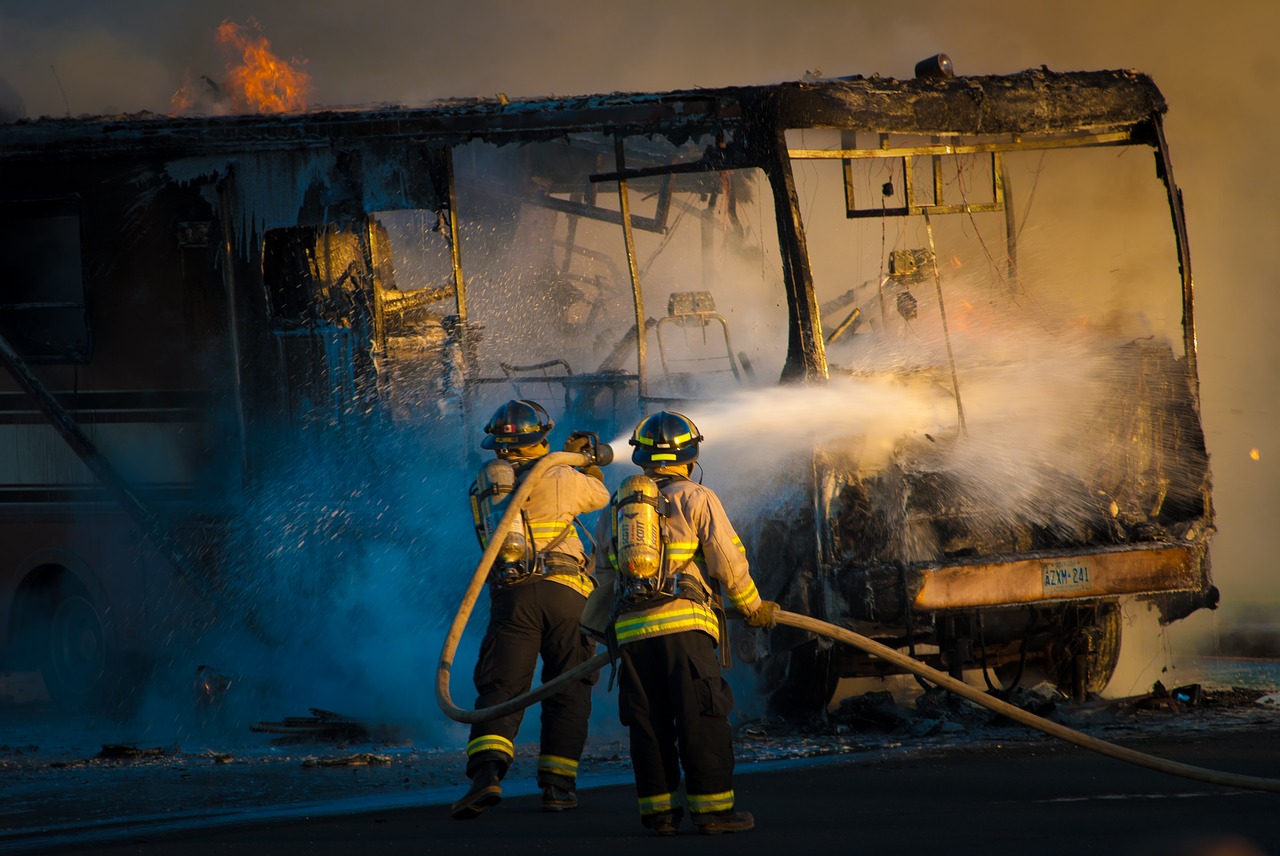 A significant way that commanders can identify hazards and evaluate potential danger is through dynamic and analytical risk assessment. This continuous process helps commanders quickly determine any safety issues and devise an appropriate response.
As an incident grows or changes in complexity, commanders quickly take note of changes and try to determine the best methods to manage the incident effectively and avoid unnecessary risk.
However, the incident ground is often a complicated and confusing place. Even the most experienced commanders run into difficulties processing large bodies of information and applying the appropriate safety control measures.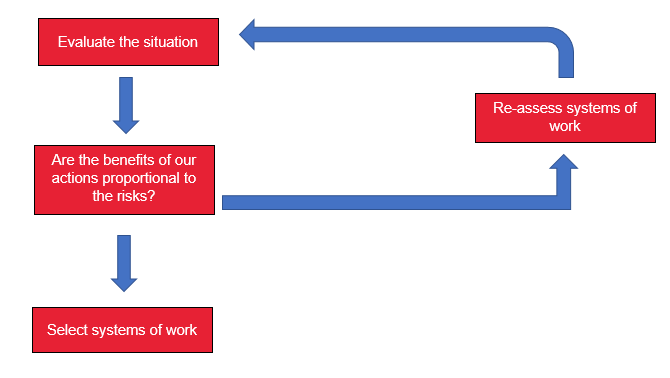 One item that can help commanders perform dynamic risk assessment more effectively is incident command technology. Below, we'll expand on a few of the ways that incident management software can help commanders gain a complete picture of the incident ground, determine known hazards or risks, and create a sound tactical strategy.
Gain Situational Awareness
One of the most crucial elements of dynamic risk assessment is having accurate knowledge about the incident and incident area. Incident command technology can assist commanders with this task because it provides them with crucial information about the incident location and enables enhanced situational awareness.
Without this key technology, commanders can likely only see the direct incident in front of them as it progresses. With incident command software, commanders often have access to multiple map views and custom layers, built in to the program ahead of time. This gives them a clear picture of what the incident scene looks like from various angles or viewpoints.
Even if there is low visibility at the scene – such as at night – commanders still have a complete view of the situation they're dealing with.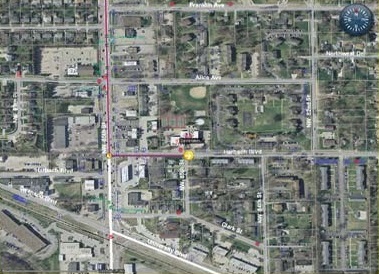 Automatic Vehicle Location (AVL) tracking also lets commanders view where available assets are located, which can affect the risk level of the situation.
AVL helps commanders see exactly who is at risk and to what degree. As additional appliances arrive at the scene, commanders can alter strategy and objectives as needed, because they have the full body of information about their available assets.
Keep Track of Existing Hazards
Another way in which incident management technology assists the commander with dynamic risk analysis is the way it stores information about a fire and rescue service's jurisdiction. With integration to a service's records management system, the commander can view a number of helpful documents about the incident ground.
The software can provide access to incident pre-plans, building plans, hydrant locations, fire safety plans, standard operational procedures, and more. Commanders can also add and modify hazard categories, types, and descriptions as needed to fit an organisation's specific needs.
With this technology in place, commanders can easily note items such as solar panels, chemical waste storage, or swimming pools that could affect incident response. Thus, they can generate an incident management plan that incorporates the existence of these hazards and set up the necessary related safety controls.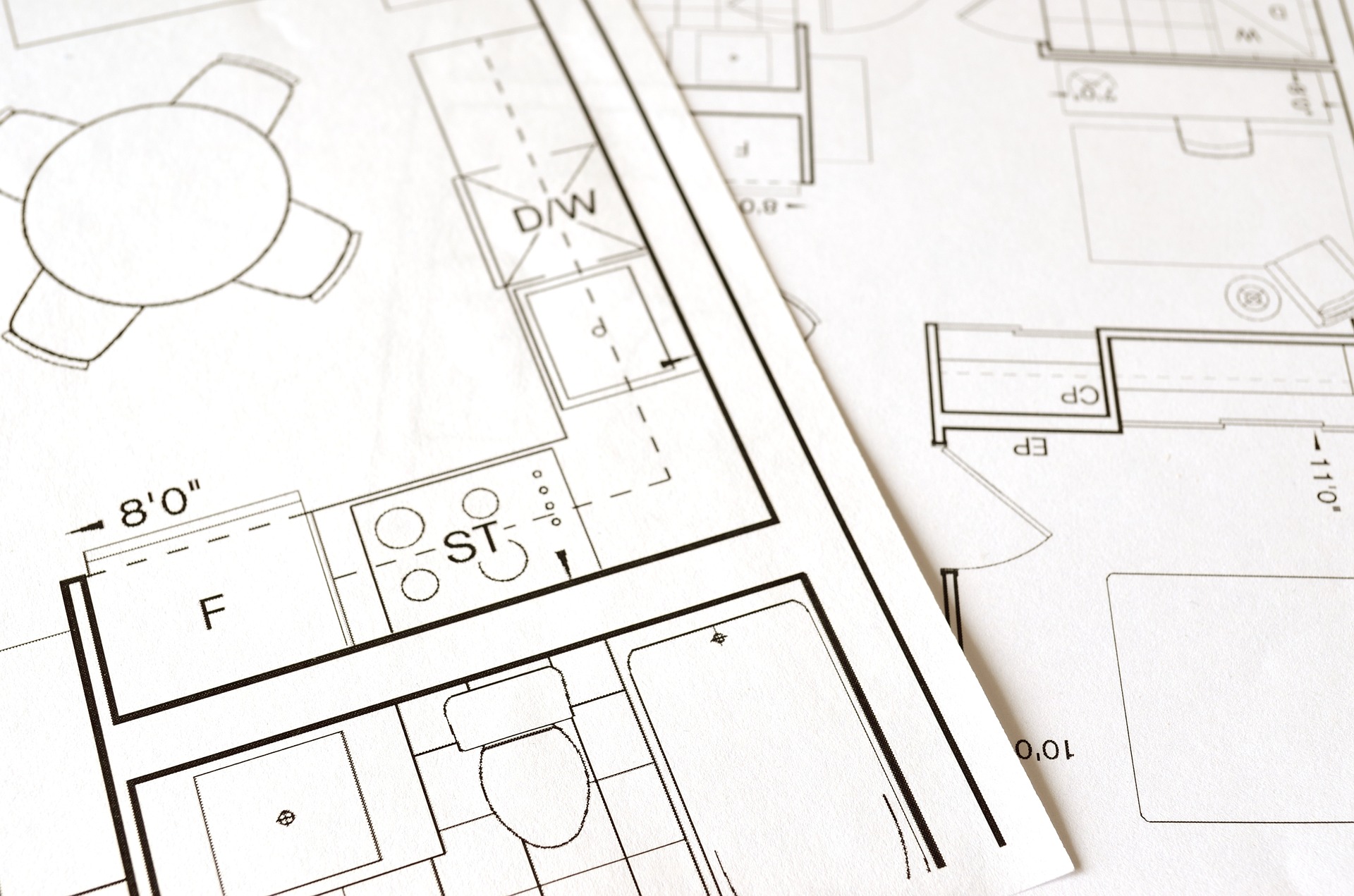 Develop a Tactical Plan
An important element of risk assessment is that it involves constant re-evaluation. Incident command software provides commanders with real-time information about how an incident is changing.
Direct integration with the control room gives commanders to-the-minute details about the incident and logs which actions have been taken.
These instantaneous updates allow commanders to continue review their proposed strategies and alter the tactical plan as needed. They can use this information to create a more detailed analytical risk assessment, based on real-time incident data.
Rather than crossing out items on a physical pad of paper, commanders can develop a dynamic tactical strategy on the electronic planning board. As new information arrives, they can draw and drag icons on the map to mark boundaries, define zones of approach, identify objectives, notate hazards, define cordon zones, and establish a tactical mode.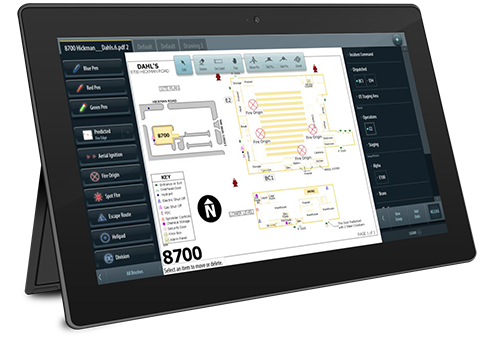 If conditions improve or deteriorate, commanders can quickly and easily take new risks into account, consider viable alternatives, and update their strategy accordingly.
Incident management software also allows commanders to share their tactical plan in real-time with responding appliances, so that all firefighters involved understand their objectives and responsibilities. Annotated maps, pre-plans, and photos help commanders share important info with their command teams.
Advances in technology and standards are improving firefighter safety worldwide. However, it is still extremely important for individual fire and rescue services to do their part in maintaining firefighter safety and employing sound risk-management strategies.
Dynamic risk assessment is one tool that can greatly help commanders identify risks and adjust tactics as needed. With the implementation of incident command software, commanders will find that dynamic risk assessment is easier to complete, more accurate, and better communicated.
Learn more about Adashi's incident command software here. Please feel free to reach out to us request a free product demonstration to see our software in action.
If you enjoyed this post, please check out some of our related articles:
Why Incident Management Technology is Crucial for Command
Self-Contained Communication Systems: The Technology Lives Depend On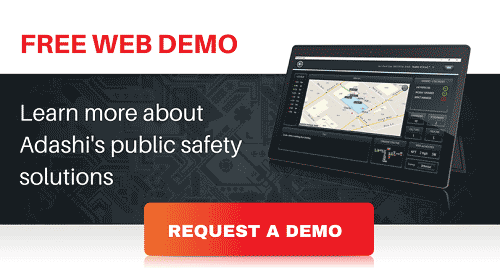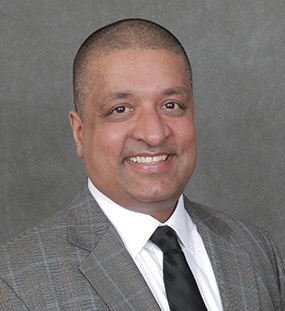 Sanjay Kalasa is the president of Adashi. He is also a current active volunteer firefighter/EMT at the Rockville Volunteer Fire Department in Maryland.