As technology grows, we have seen several public safety innovations greatly impact the emergency services industry. Many of these modern inventions are designed to help first responders manage incidents more safety and efficiently. Below, we will address four of the most significant public safety innovations we're thankful for this year.
1) Drones
As we have discussed previously, unmanned aerial vehicles (UAVs) or drones are having a wide impact in the public safety industry. Increasingly, departments are using drones in a variety of ways to assist with their operations.
With their ability to fly overhead of incidents, drones can provide responders with additional situational awareness to help them assess risk and damage. Sometimes, drones are used to enter areas that humans would have difficulty reaching, leading to fewer life-safety hazards for responders. For instance, drones have been used in fire suppression activities to combat recent wildfires in the United States.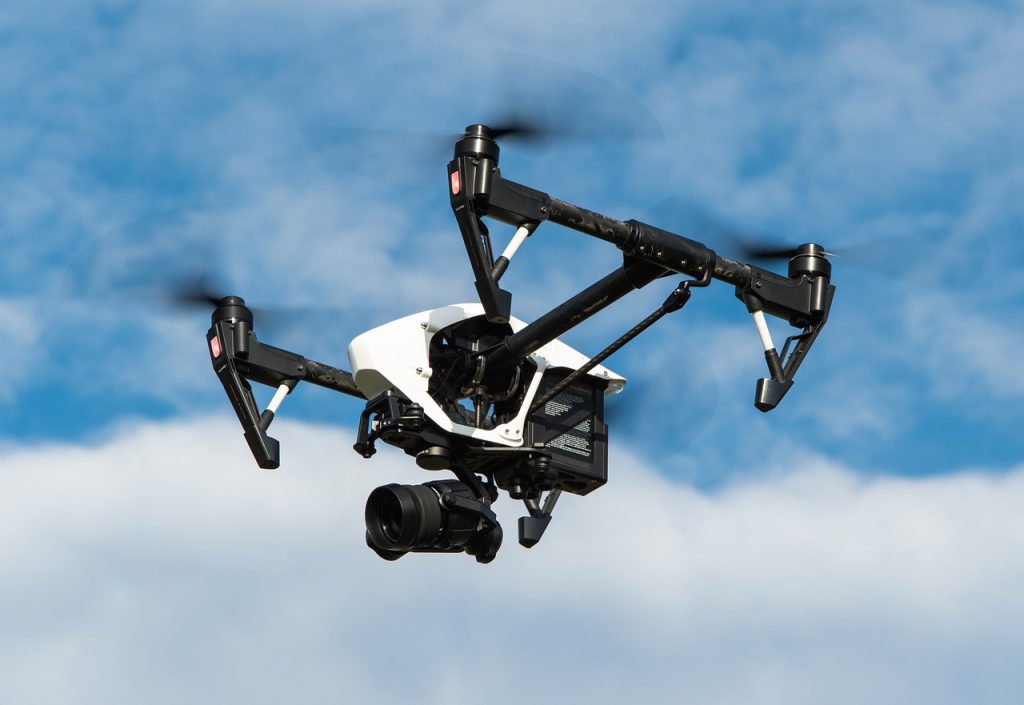 While drones have many good use-cases, there has also been some pushback in the industry, especially with civilian drones. These dangers are important to consider and should be taken into account.
However, we believe that the benefits of drones outweigh the negatives, and that drones will become an integral part of emergency response moving forward. Overall, we are thankful for the increased information and safety that drones can give emergency responders.
2) Improved Accountability
Every emergency responder can relate to the fear of not knowing the location or status of your crews.
In the past, many agencies have used accountability tags and boards to track responders' status. This approach has been especially popular in the fire service. In recent years, there have been several public safety innovations designed to improve accountability. Now, many agencies are switching to digital accountability software.
One major benefit of these systems is that they can provide real-time status updates, giving command an up-to-date picture of where emergency responders are. In addition, software can be connected to your other digital systems, ensuring that accountability data is tracked and recorded accurately.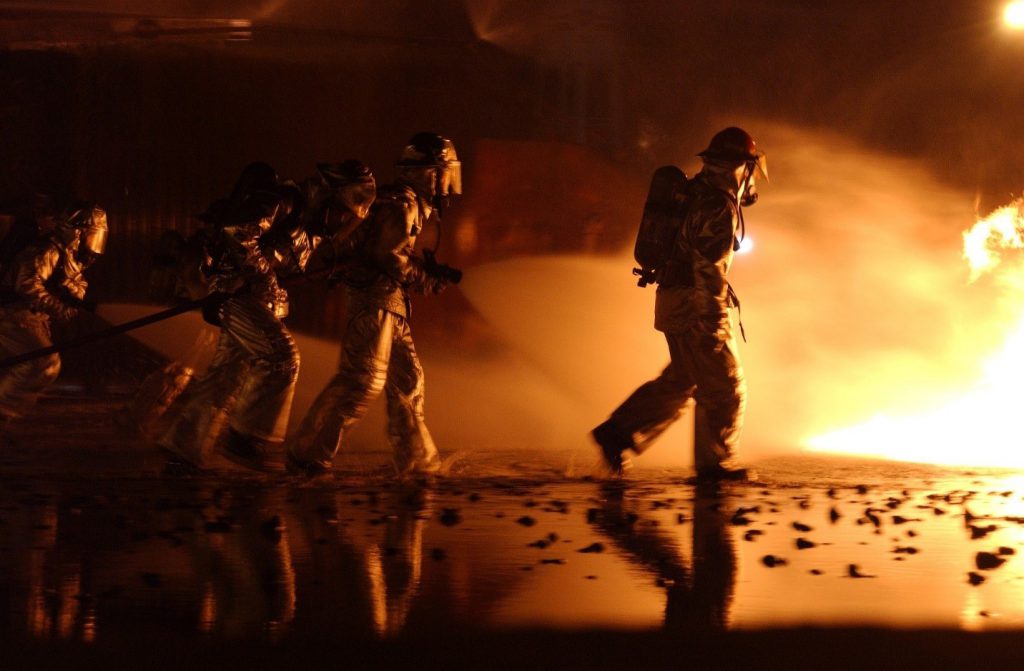 Our Adashi incident management software specifically features automated personnel accountability reports or PAR checks. With this function, command can easily and quickly locate responders. Depending on a department's rules, these checks can be configured to automatically go off at certain intervals.
We're thankful that various technology providers are taking steps to improve accountability. In the future, we expect to see these systems connect with self-contained breathing apparatus and other respiratory devices to give department three-dimensional accountability from start to finish.
3) Interoperability and Unified Command
We have possibly seen the most significant public safety innovations when it comes to communication. In the past, many departments were unable to communicate with mutual-aid jurisdictions or share information back and forth between fire, police, and EMS.
However, recent technological innovations have prompted big changes when it comes to interoperability. Public safety agencies encounter a number of situations where they need the ability to relay information and create a unified response.  These incidents include active shooter scenarios, mass casualty incidents, natural disasters, and other large-scale emergencies.
One way that departments can maintain unified command, create a common operating picture, and improve interoperability is through incident command software.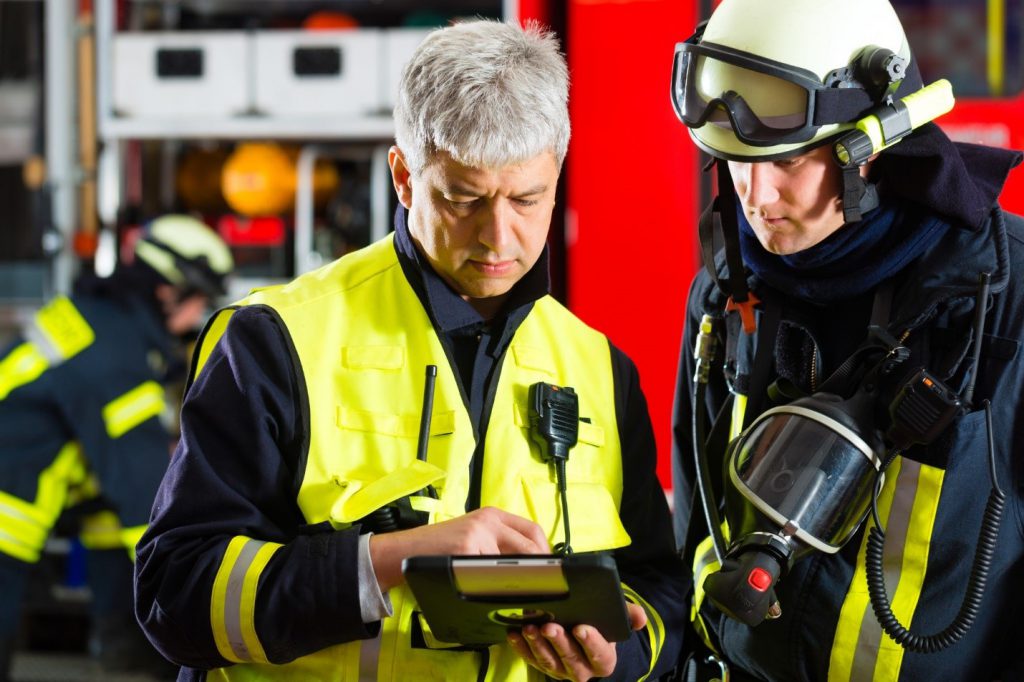 Using tablets rather than radios, incident command (IC) can share assignments and attack strategies with everyone at the scene in real time. For instance, if a fire department is working with a police department on an active shooter scenario, all officers with the tablet have the same information, even if they're in a staging area or on different radio channels.
4) System Reliability
Another game-changing innovation is mission-critical reliability. Some software systems, including Adashi's C&C product, operate via a local server in the vehicle. This means ICs can still access critical information from their records management system, create assignments, and track their activities even if they lose internet access. This is particularly useful during hurricanes or other major disasters when cell towers might be down.
Other items that are making an impact include the adoption of FirstNet in the US and the Emergency Services Network in the United Kingdom. Both initiatives are working to create a broadband network dedicated to public safety. With these systems in place, they aim to transform communication among emergency responders.
Failures in public safety communication systems have led to devastating results. That's why we are thankful that various public and private organizations are creating dynamic innovations in interoperability and communications. These advances are vital in improving the safety of emergency responders and ensuring that information is transferred to those who need it.
Throughout the public safety industry, there are many advances, inventions, and new strategies that are transforming emergency services as we see it. Many of these public safety innovations have brought extraordinary results and led to huge increases in safety and efficiency.
Here, we have highlighted a few of the cutting-edge devices that we are most thankful for and appreciative of this year. As technology becomes an ever-present part of many industries, we are excited about what the future of public safety will look like.
To learn more about Adashi's technology, contact us at sales@www.adashi.com or use the link below to set up a free product demonstration.
Adashi is a leading provider of technology to public safety agencies worldwide.