Increasingly, companies are creating mobile applications for the emergency services industry. What benefits can these public safety apps bring to first responders and the general public? Below, we will explore how apps are affecting public safety operations and why they're growing in popularity.
What Are Public Safety Apps?
Public safety apps are any computer software program designed to assist emergency responders and other public safety personnel.
Currently, there are public safety apps designed for a variety of different uses. The following are a few examples of how apps are used to improve operations. Apps can be used to:
Track inspection data
Receive incident alerts and updates
Access databases/information sources on-the-go
Communicate incident details
Connect with other public safety officials
Identify hazardous substances/materials
Log activities
Ultimately, the effectiveness of an app will depend on how it was designed, and which benefits it brings to its end users. Here, we'll discuss some of the overarching benefits of public safety apps and how they can improve department operations.
1) Real-Time Updates
Since an emergency can change drastically in just a few minutes, having updated information is incredibly important. While some data can be communicated via radio channels, apps provide another way to display current info from a variety of sources.
One of the key benefits of tablet and smartphone applications is that they can be updated at a moment's notice. When new information comes in, responders can access the most up-to-date info possible. Whether that is new incident details from dispatch, or evacuation notices during a natural disaster, apps provide real-time updates.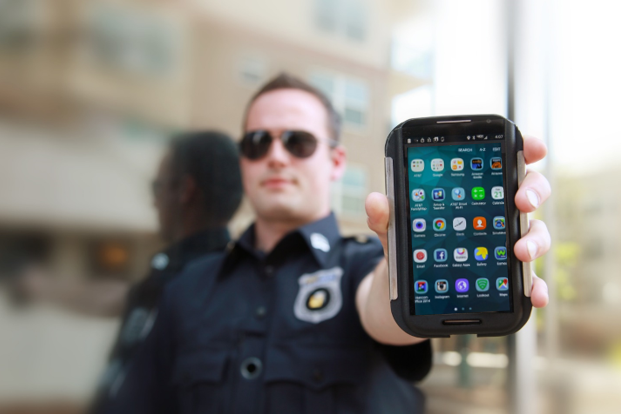 On the civilian side, some apps now allow individuals to immediately report a sighting of a person on the most wanted list or provide tips to police. Receiving these updates in real time can help law enforcement locate and apprehend wanted individuals, which can help them solve crimes more quickly.
Incident updates can also help responders reevaluate containment strategies as a situation grows or changes. As new information comes in, commanders can alter their fire ground strategies to better address current conditions. Ultimately, this can help rescue teams resolve incidents more efficiently and prevent casualties. Some mobile public safety apps also allow responders to track and document their actions in real time, which leads to more accurate reporting after the incident has been contained.
2) Access to Critical Data
One of the challenges of the public safety profession is the amount of important data involved. Today's emergency response professionals must collect and memorize an extensive amount of information. Quickly accessing this data can greatly affect response times. In the worst-case scenario, forgetting a key detail can have disastrous consequences.
Especially for incidents that happen less frequently, responders often need to consult checklists and other reference materials. For instance, firefighters can use floorplans to locate exits of a burning building, EMS might view a reference of possible drug interactions during an overdose, and police often utilize data from criminal databases.
In the past, emergency responders might keep a large binder in their vehicle as a guide. While these documents contain life-saving information, manually pulling this data can waste precious time during response.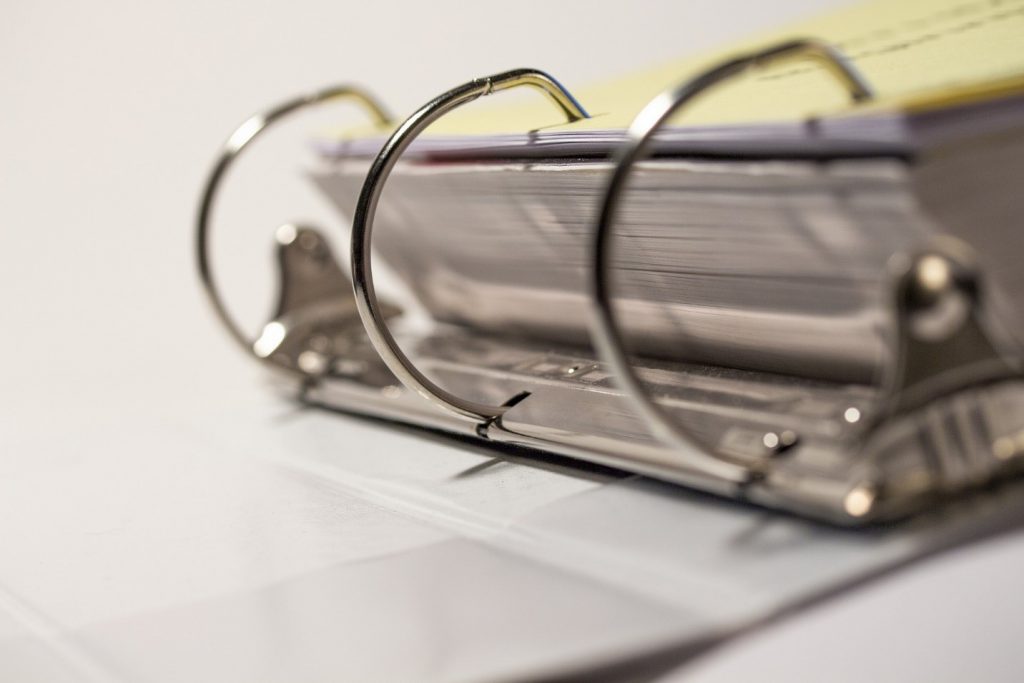 Some apps help responders access critical data on the go by acting as a mobile library of response information. A key benefit of these smartphone apps is that they can be accessed from any location. One limitation is that some apps require a cellular data connection in order to function properly.
Designed to put critical data at a responder's fingertips, apps can help emergency services staff with a variety of functions. For instance, there are apps that teach you how to tie rescue knots or perform CPR.
In the heat of the moment, these apps can build on responders' existing knowledge and ensure they have the information they need.
3) All-Hazards Communication
As we have discussed in previous articles, the ability to communicate greatly affects emergency response and command. For more information, check out our articles on self-contained communication systems and the communication challenges seen during Hurricane Harvey.
This is another way that public safety apps are helping emergency responders. There are apps designed to improve communication among public safety personnel, and between responders and the constituents they serve.
Especially during natural disasters, these apps have helped people locate shelters, find evacuation routes, and even call for help. Often, these apps serve as an important resource to share information. They can greatly assist emergency response systems, especially when cell towers and Wi-Fi might not be working correctly. Some apps can even tap into radio frequencies as an additional communication tool.
Several apps also help break across language barriers. There are currently apps for law enforcement and EMS professionals that can provide translations of relevant phrases between English and Spanish. For emergency responders working with diverse populations, these apps can help them relay important information.