Fire departments across the country are tasked to create incident pre-plans about the buildings in their jurisdiction, but many agencies fall short on achieving their pre-plan goals. However, incident pre-plans provide a multitude of benefits for public safety agencies, even before incidents happen. See below why fire departments need to collect accurate and detailed pre-plan data about their jurisdictions.
Incident pre-plans are documents that public safety agencies create about the buildings in their jurisdiction and store in their records management systems (RMS). The National Fire Protection Association has several standards for pre-incident planning to help departments develop effective incident pre-plans. Pre-plans can include any of the following as well as additional information:
organization name
contact information
life safety information
building floor plans
location of hydrants and water sources
location of hazardous materials
aerial photos of building
descriptions and locations of possible barriers
information necessary for entry such as access codes or Knox box locations
inspection data
fire alarm systems information
protection information such as location of sprinklers or foam systems
hazards for first responders like swimming pools, solar panels on the roof, etc.
Why is This Information Important?
Incident pre-plans help fire departments in a variety of ways, even before an incident occurs. Here we'll delve into some of the behind-the-scenes ways that incident pre-plans are incredibly useful to departments in the long run.
Keep Data Accurate
Your jurisdiction's RMS likely has a great deal of data, but it might not always be up-to-date. When properties change ownership, departments can't guarantee that new owners will alert them to changes in the structure that could affect their incident response in the case of an emergency.
Departments need to prioritize collecting pre-plan data to ensure that their records are comprehensive and accurate. Most recommended guidelines suggest that departments visit each site in their jurisdiction and complete a 360-degree survey, noting any areas of interest including natural or man-made features, water supplies, and hazards.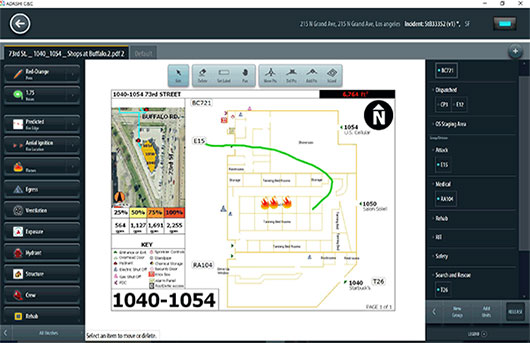 Otherwise, firefighters may respond to a scene with additional threats they are not aware of. For instance, if a commander does not know that there are hazardous chemicals stored on a property, he/she may accidentally choose a strategy that exposes constituents and first responders to increased risk and danger. Frequently updated incident pre-plans can work to prevent these situations of increased uncertainty which often lead to first responder injuries and deaths.
Prepare for Routine Incidents
Increasingly, departments respond to a wide variety of incidents, many of which are complex and dangerous, like natural disasters. While it can be difficult to know the best course of action for large-scale or complicated disasters, incident pre-plans help first responders prepare for more routine, predictable emergencies.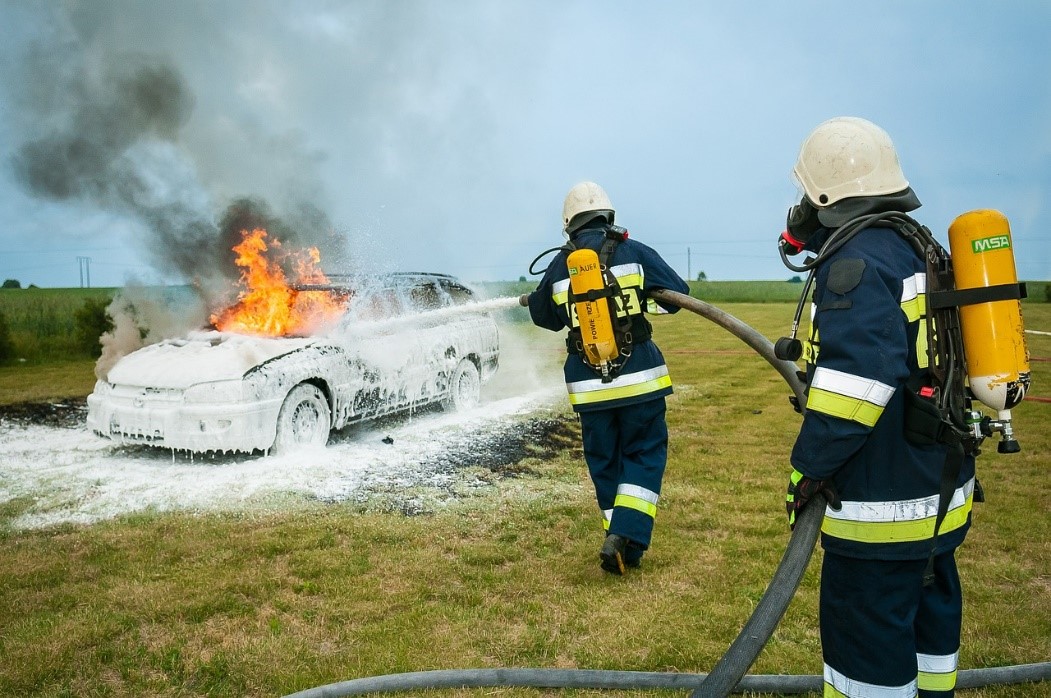 As Lingohocken Fire Company Chief and Pennsylvania State Fire Instructor Greg Jakubowski said in a FireRescue magazine article, "Although we can't know exactly where or when the next event will occur, many incidents are quite predictable, meaning we can—and should—prepare for them. I am proud to say that I've conducted many classes and tabletop situations with a wide variety of groups, and later found that the groups had responded to a similar incident, and the training we went through together better prepared them to handle the event. We focused on planning for credible scenarios, and sure enough, it paid off."
With pre-plan information available, departments can learn how different buildings and types of structures behave during a fire. The knowledge helps them become better equipped to handle standard incidents effectively.
Improved ISO
An additional benefit of maintaining accurate pre-plan data is that it can help departments achieve a higher Insurance Service Office (ISO) rating.
The ISO's Fire Suppression Rating Schedule evaluates a jurisdiction's fire department, emergency communications, water supply, and community risk reduction, according to standards set by the National Fire Protection Association.
ISO stresses the importance of thorough pre-planning to give first responders the maximum amount of information possible to enable informed decision-making at the scene and provide top fire protection for their jurisdictions.
Although the primary benefits of collecting incident pre-plans are so that departments maintain accurate records and prepare for a wide variety of incidents, an improved ISO rating is an added plus.
While departments often deprioritize the collection of data about their jurisdiction, incident pre-plans help fire departments around the world handle incidents of all sizes and types. As technology develops to make it simpler to collect, store, and manage pre-plan data, public safety departments will benefit from having access to current and detailed pre-plans.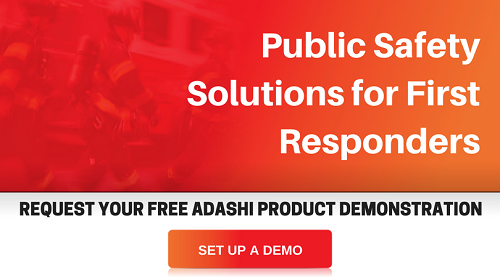 Eric Brenneman is a member of the Adashi sales team. He also served as a Lieutenant at the West Des Moines Fire Department in Iowa.