During natural disasters and large-scale emergencies, phone and internet service can be unreliable, which makes it difficult for people to communicate important information. When Hurricanes Harvey and Irma hit this past month, these communication failures sometimes prevented citizens from requesting emergency assistance. While communication systems across the country are improving, we'll explain below how these incidents underscore the need for self-contained communications systems that work regardless of cell service or Wi-Fi.
What Happened in Texas?
National communications networks have made incredible strides in the past 15 years. According to an article by tech news website CNET, wireless networks held up better during Hurricane Harvey compared to prior national disasters, such as the 9/11 terrorist attacks or Hurricane Katrina in 2005.
However, there were still a high number of outages that affected emergency services. A Federal Communication Commission (FCC) report from August 27 stated that internet or telephone service was interrupted at 17 centers that process 911 calls in Texas and Louisiana.
When residents could not get through to 911 to request aid or report an emergency, many turned to non-traditional communication methods, including social media sites Facebook and Twitter and workarounds for limited cellular service.
Free internet walkie-talkie app Zello gained a great deal of recognition and popularity as many stranded citizens in Harvey's affected areas used the app to request aid and escape rising floodwaters.
Using the app, flood victims contacted volunteer responders such as the Cajun Navy to request emergency rescues. As people prepared for Hurricane Irma, Zello received more than 6 million downloads and rose to the top of Android and iOS app stores.
Preparation for Irma
While these innovations demonstrate how far technology has come, they also highlight the glaring limitations of our current communications systems.
One downside of apps like Zello is that they still need an internet or cellular data connection to work properly. When people lose cell service and they also cannot get through to public safety agencies via calling 911, there is no way for first responders to locate constituents and provide aid.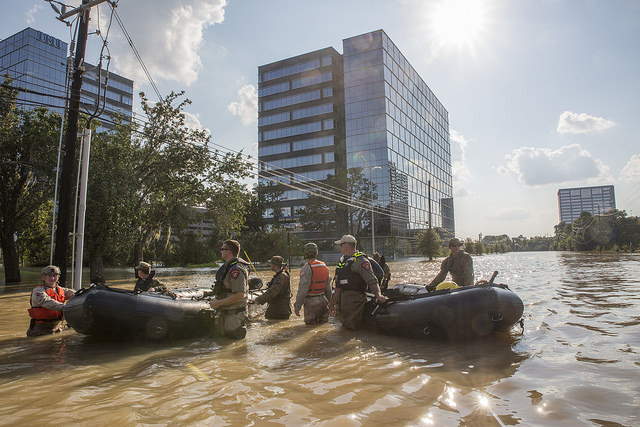 These situations have prompted several initiatives designed to improve communications during national disasters. In preparation for Hurricane Irma, Comcast announced that it would set up more than 137,000 free Wi-Fi hotspots throughout Florida.
The four largest wireless carriers in the U.S. also have announced new measures to improve communication infrastructure and network connectivity in states expected to receive the brunt of Irma, now downgraded to a tropical storm.
Some advocates are calling for regulations requiring wireless companies to improve cell towers and provide backup wireless power so that citizens can communicate and report emergencies during future disasters.
The Aftermath
Even with additional measures in place, reports show that many Florida residents may be without full power, internet, and cable services for weeks following Hurricane Irma.  Outages also extended into the Carolinas, Alabama, and Georgia.
When Florida residents tried to contact internet and television services providers to learn when service would be restored, some citizens were unable to get through.
What This Means for Public Safety Agencies
For public safety agencies that use MDT or command software based on a Wi-Fi connection, this may severely impact their ability to respond to calls and communicate with commanders.
Improvements in wireless connectivity and technology are helping constituents request aid across the country. In addition, government initiatives aim to improve communication services during future national emergencies. One example is FirstNet, the first national broadband network specifically for public safety agencies and first responders.
While these initiatives may help people request emergency assistance during future disasters, they also underscore the need for public safety agencies to have self-contained communication systems that work during any incident.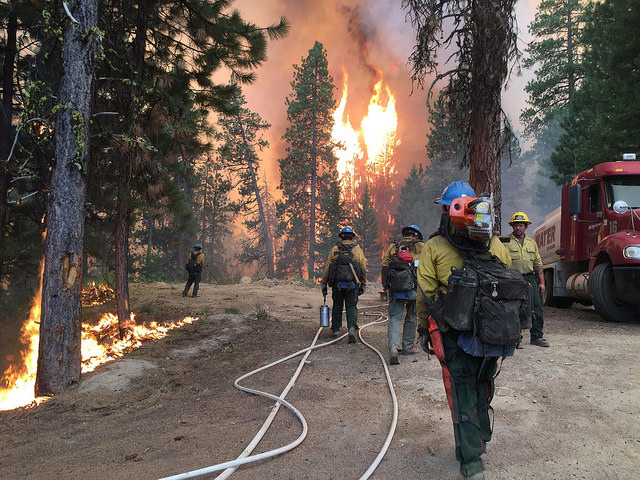 When cable, telephone, and internet service fails, public safety agencies need a robust and reliable way to coordinate their incident response and communicate with neighboring jurisdictions. Self-contained communications systems help first responders and commanders respond to, communicate, and mange incidents even when all other systems have failed.
Public safety agencies must put communication systems in place that work regardless of network connectivity and implement backup and manual systems in case of disasters. While public safety leaders should evaluate and understand systems that require internet access, they need to be ready to switch to a backup systems when their primary methods fail.
Otherwise, they may run into situations when citizens request help and departments can't provide an adequate response.
In the end, that lack of communication will cost the communities, possibly leading to greater destruction and lives lost.
The events of Hurricanes Harvey and Irma showed the immense, incredible efforts that citizens went through to help their friends, families, and neighbors request and receive assistance. But ideally, they should not need to resort to these measures in the future.
To truly protect their constituents to the fullest, our public safety agencies need self-contained communications systems that will work in any kind of incident, regardless of cell service.