As first responders, we encounter many hazards in our day-to-day operations. However, there are many public safety solutions that work to mitigate these risks and improve our safety. As a former career firefighter, I have seen firsthand how many of these technologies can assist first responders. Below, I'll explore a few of the ways these technologies are working to help Fire, EMS, and Law Enforcement better perform our duties.
1) Hazard Identification
When emergency services staff respond to an incident, technology can provide us with advanced and updated information about what we may be responding to.
Many forms of modern emergency response and incident command software can give us a 360-degree view of the location we're responding to and the occupancies surrounding it. Public safety solutions can incorporate numerous map layers and current data from your agency's records management system. This can include access to aerial and side views, building floor plans, occupancy information, needed fire flow, known exits/entrances, past inspections, weather data, and much more.
This in-depth situational awareness helps us immediately view the location of Inherently Dangerous to Human Life (IDLH) hazards such as MRI machines, oxygen storage, fuel tanks, hidden walkout basements not visible from the street, and snow-covered swimming pools just to name a few.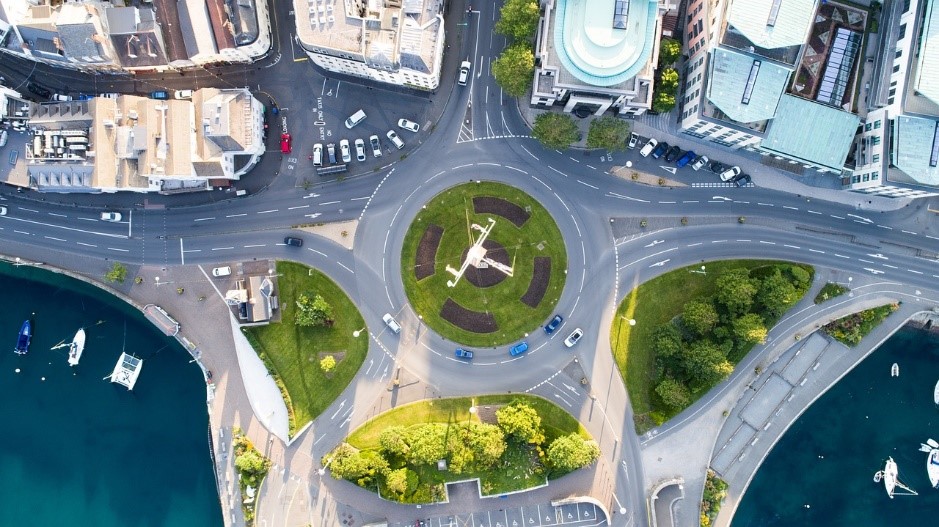 Even before performing our initial size-up, we can get an idea of what we may be arriving to. Armed with this information, we can take steps to ensure the scene is properly set up and can formulate our strategies in a way to best maximize incident stabilization, safety, and scene control.
Many programs also provide access to real-time wind and weather data. Some can also tap into your local traffic cameras or other web-based video feeds for a to-the-minute live-view of the incident.
With integrations to dispatch software, responders can also receive real-time information from the 911 call, including flagged addresses in CAD. This can also help them learn of the need to stage before the scene is clear. In addition, some public safety solutions provide automatic vehicle location (AVL) data, which allows us to view the location of our other responding units. With precise GIS information, fire apparatus, ambulances, and police vehicles can work together to prevent emergency vehicle to emergency vehicle accidents.
2) Accountability
Many agencies are adopting software that includes an automated personnel accountability report (PAR). These systems can flag commanders to check on the status of their staff on scene at specific points throughout an incident, typically every 10 or 20 minutes based on your department's accountability protocol.
Working in conjunction with your scheduling software, these systems can automatically place real-time staff information and assignments on an incident commander's (IC's) command board.
Some public safety solutions can even display a responder's last known location or SCBA air levels. This can help commanders direct a Rapid Intervention Team should a mayday scenario occur.
3) Sleep Deprivation
In recent years, researchers have noted how sleep deprivation can be extremely hazardous to first responders' health.
Sleep deprivation can be linked to a variety of medical issues, the most prevalent being heart disease, which is currently one of the leading causes of death for firefighters. Sleep deprivation can also lead to impaired judgement and a higher risk of motor vehicle crashes, both on and off the job.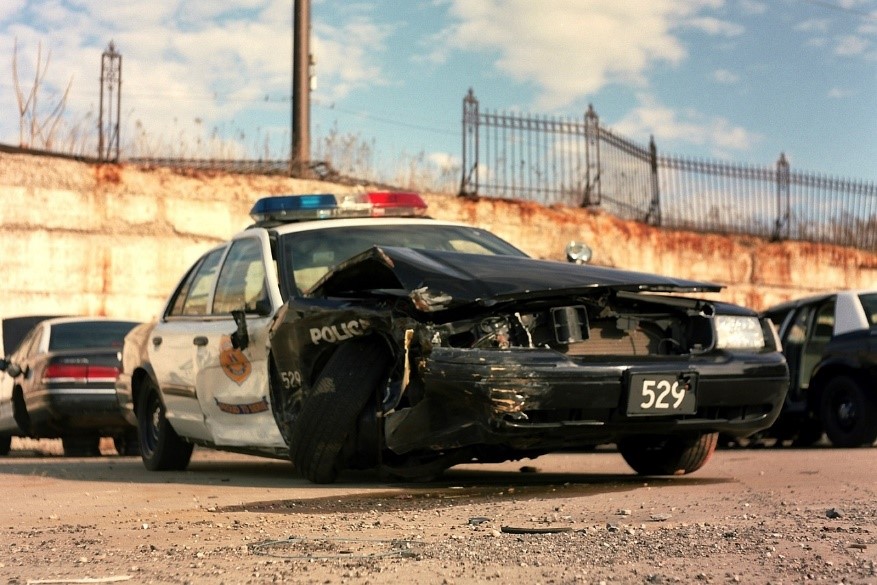 Many first responders experience sleep deprivation when their call volume rapidly increases or when calls come in during odd hours of night. Often, emergency personnel are unable to fully get back into REM sleep even after returning to quarters and lying back down.
Understaffed departments can also lead to sleep deprivation. When this happens, emergency response professionals end up taking on more overtime and extra shifts to meet minimum required staff levels. One way that public safety solutions are mitigating this is through public safety staff scheduling systems. Some computer-automated scheduling applications can be set up to prevent working too many days or hours in a row, based on your department's standard operating procedures.
These systems can have the ability to lock us out, requiring us to take the needed time off before we can be scheduled for an additional shift or shifts. Unlike paper and pencil scheduling, a software scheduling system automatically tracks how many hours are worked ensuring we will not go over prescribed limits. This feature helps us get the rest we need away from the job and gives us the opportunity to perform the job to our fullest ability.
4) Lack of Unified Command
Departments can reduce the risks their staff face when they ensure that responders will be able to access critical information and communicate with other departments at the scene of an incident, no matter what. When systems are down, responders can't access vital occupancy information and commanders are unable to communicate between differing departments, be it a neighboring department, or one within your own city.
One way that departments are working to improve communications and interoperability is through mission-critical software. This advanced incident management software operates on localized networks or self-contained communication systems, so that it continues working even if cell towers are down or there is no internet access.
This can be extremely beneficial in situations where internet or cell service is compromised, such as driving through a valley or those critical seconds pulling out of the bay and switching from station Wi-Fi to your wireless card.
Mission-critical software greatly improves responders' safety. With this technology, they have the most up-to-date information in front of them easily accessible regardless of internet connection status. If fire and police command are both using the system, they are still able to communicate key information regardless of radio channel availability, local internet access, or working cell service.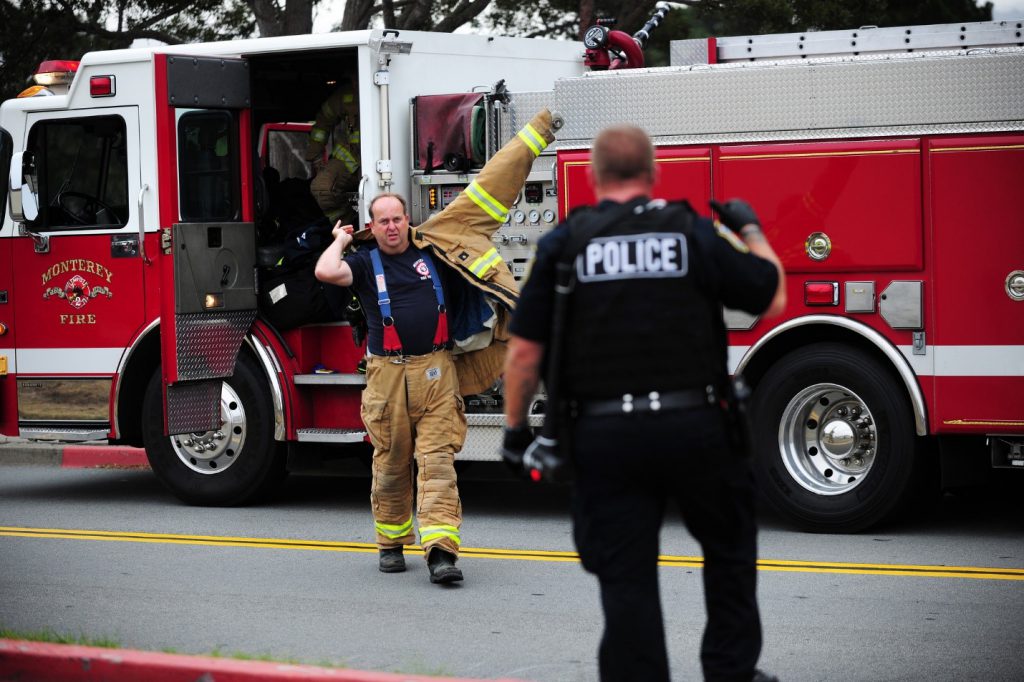 Everyone is on the same page. These public safety solutions can make it simpler to manage large-scale operations, from active shooter scenarios to a full Emergency Operations Center (EOC) during a tragedy or public event.
5) Complicated Processes
Responders face greater danger when their processes for accessing critical data are lengthy or complicated.
Historically when responding to a call, we have had to turn around, grab three ring binders, then possibly look at an index and then flip to the corresponding page. In some cases, we even have to turn around again and switch to a completely different binder. This not only increases overall response times, but it also takes away valuable time where you could be relaying occupancy and scene data to your crew while responding.
In those critical 4-6 minutes we are responding, it is vital to make sure that we can quickly and simply access what we need to know.
Now, many software applications are taking our unique needs into account during their creation. Some types of response software integrate with your agency's records management system so that crews can see incident pre-plans and other key data while responding. This allows for you and your team to arrive on scene with as much information shared as possible in the time allotted.
Public safety software providers are also working to ensure that their applications are user-friendly and intuitive, so that we can access vital information quickly and easily.
Properly designed software will allow us to have all the data automatically loaded at the beginning of the call. This allows us to concentrate on the task before us and not waste time searching for the important information.
Easy-to-use software systems can simplify the processes first responders use while responding. With interfaces designed specifically for our needs, we can more safely and efficiently access the critical information that helps us respond to incidents.
The examples listed above are just a few of the ways that public safety solutions aim to limit the dangers we face daily. As more providers create software for first responders, we hope that the increased situational awareness will help responders mitigate hazards and the rate of on-scene injuries will decrease. While emergency responders put their lives on the line every day to protect their communities, new innovations are designed to help them perform their duties as safely and effectively as possible.
If you enjoyed this article, check out some of our related posts:
Are We Doing Enough to Protect Our First Responders?
Overcoming the Hurdles of Fire and Police Software Implementation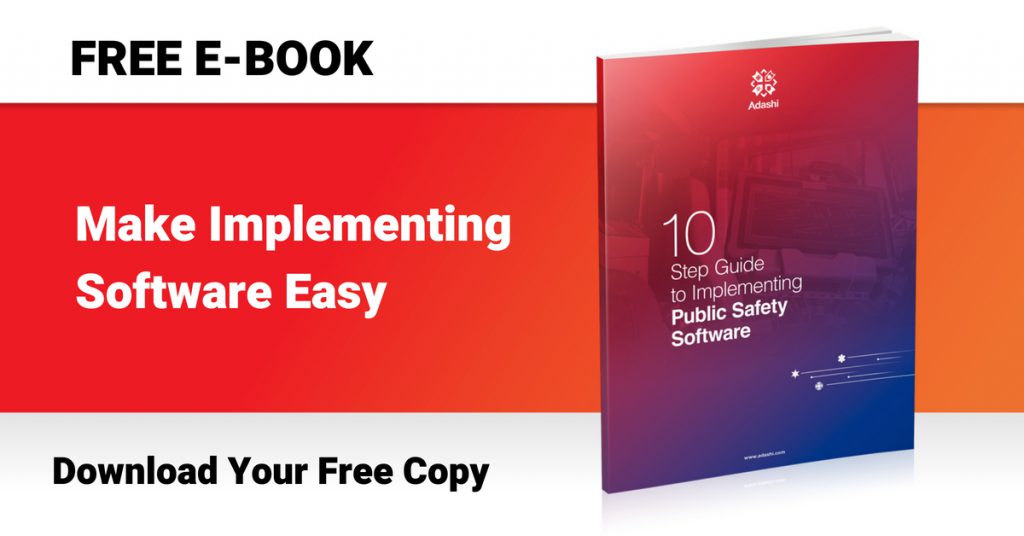 Bradley Reineke is the Adashi National Sales Director. He is a retired career firefighter and has numerous years of experience in public safety.